Yesterday, Donald Trump got in front of a microphone and attempted to downplay the violence in Charlottesville over the weekend. It left swaths of people infuriated and eager to proclaim that Trump doesn't represent them. Moreover, in 2017, people feel the need to reject Nazism in a public manner, because the POTUS isn't doing it (and because Nazism sucks). For many, that means marching, especially as protests, marched, and vigils pop up everywhere from major cities to small towns. Here's how to protest if you're new, and an incomplete list — so far — of rallies and protests you can attend over the weekend.
If you're protesting for the first time, here's what you need to know:
Get familiar with your rights and how to interact with law enforcement. The ACLU has a pamphlet that lays out what your rights are as a protest, and how to assert them effectively and safely with law enforcement.
If the protest is a few days away, consider contacting the organizers and volunteering.
Dress for the weather you're expecting, and be sure to wear comfortable shoes; you will mostly be walking and standing.
If you're attending a rally organized by a specific group, look up their website and familiarize yourself with their goals, what they do, who their leaders are, and if they have any rules for protesting.
Keep a written list of important contacts, like phone numbers, meeting places, and other useful information; especially at large protests. Phone networks are notorious for becoming jammed.
Bring food and water; you'll likely be spending at least a few hours outside.
Use proper sun protection, and bring sunscreen and so on with you.
Let somebody know where you are, what you're doing, and when you'll be back.
If you don't see your protest or march listed below, please feel free to share the Facebook event in the comments. Also, rallies are being coordinated by groups such as Indivisible, with new ones being organized at a quick pace. If there's not yet one you can find nearby, contact the local chapter of rights advocacy groups such as the NAACP or ACLU, or contact your local church.
Thursday, August 17th
Peaceful Protest For Charlottesville, Rochester, MN, 3pm
Stand Together Against Racism, 4:00pm, Greenfield, MA
Rally To Protest The President's Charlottesville Remarks, St. Petersberg, FL, 5:30pm
Haddonfield is Charlottesville: A Rally of Support, Haddonfield, HJ, 6:00pm
Emergency Rally Against Trump, Dayton, GA, 7:00pm
Stand With Charlottesville and Confronting White Supremacy, Bloomington, IL, 8:00pm

Friday, August 18th
Charlottesville Solidarity Rally, Chesapeake College, MD, 4:00pm
Rise Against Racism Rally, Burton, MI, 6:00pm
United Against Hate, Daytona Beach, FL, 7:00pn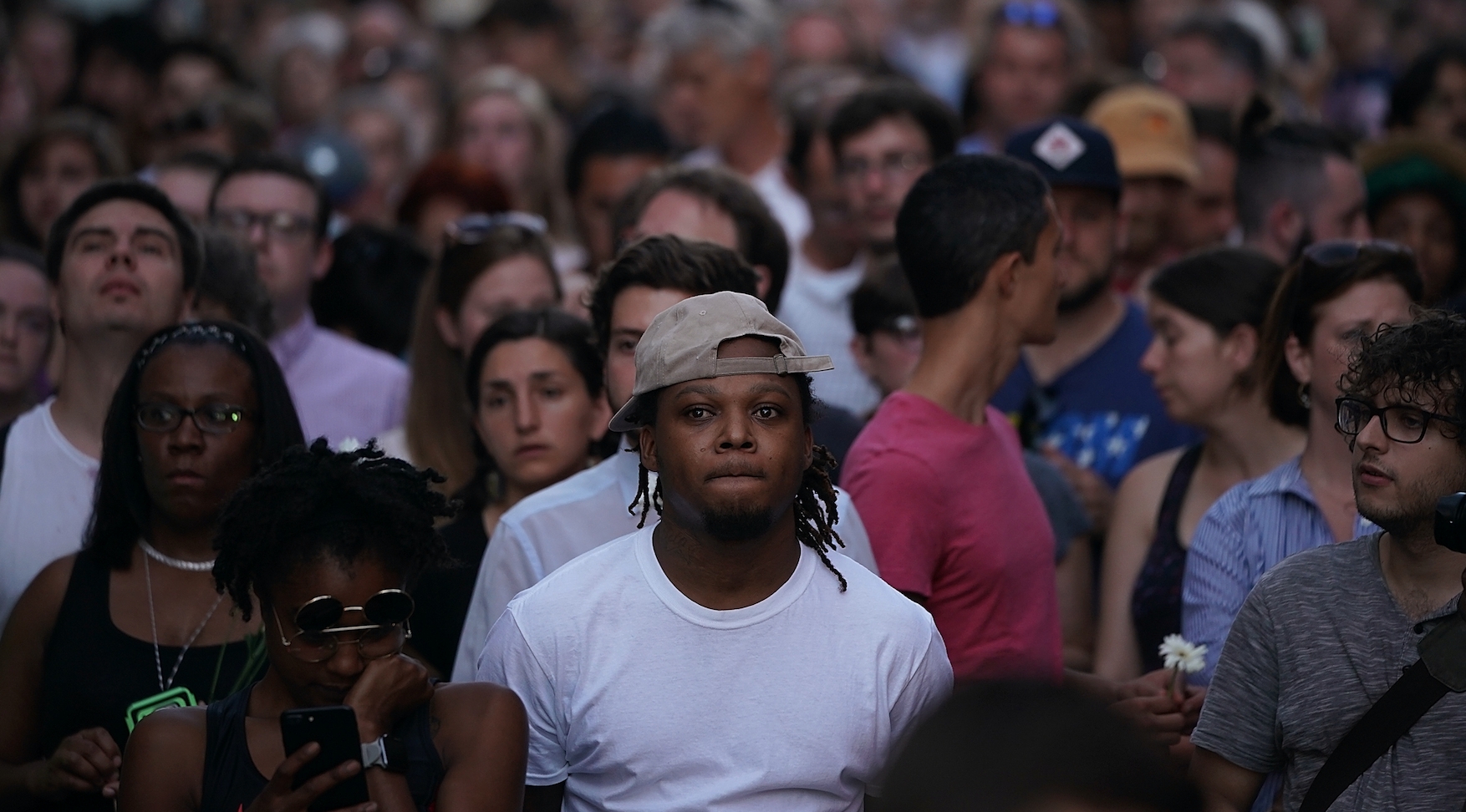 Saturday, August 19th
Sunday, August 20th
Tuesday, August 22nd
Protest Trump and Protest Against Trump's Phoenix Rally, Phoenix, AZ, 6:00pm
Wednesday, August 23rd
UNITED WE STAND Rally For Colin Kaepernick and Charlottesville, Las Vegas, NV, 5:00pm

Sunday, August 27th
Anti-racism and anti-Nazi Rally, Millersburg, OH.