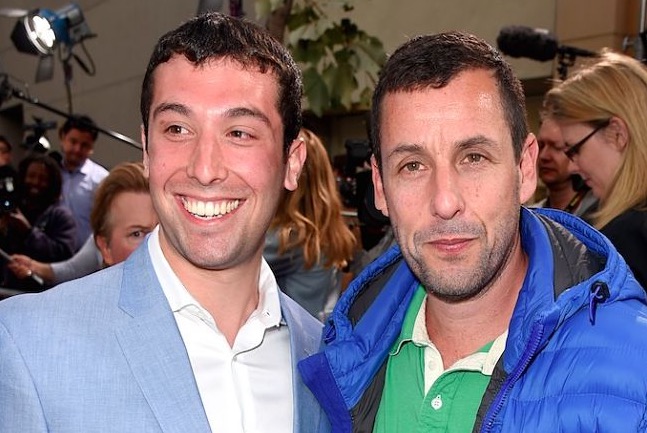 In case you couldn't tell by literally every movie he's starred in since Funny People, Adam Sandler doesn't "give a f*ck" about bad reviews. Good thing, too, because if he did, he'd have to look himself in the mirror and go, "Dkdjkdjajdisjdijdayeesh." (Hey, you try spelling authentic Billy Madison gibberish.) Adam Sandler makes Adam Sandler movies for Adam Sandler fans, like Hollywood's "worst" actor, Rob Schneider, and Max Kessler. The 23-year-old New Yorker looks a lot like Sandler, and in his new movie, Netflix's genre-bending The Do-Over, Sandler plays a character named… Max Kessler.
He documented the resemblance on Reddit and Imgur.
View post on imgur.com
Kessler even put on his yarmulke, as instructed. Sandler somehow found out about the photo, and responded with a picture of his own.
View post on imgur.com
He can.
View post on imgur.com
Then, an invitation.
View post on imgur.com
Kessler took Sandler up on his offer, and attended the Los Angeles premiere of The Do-Over, with David Spade, Paula Patton, Kathryn Hahn, Michael Chiklis, and Catherine Bell, among others. (This way, if the film bombed, Sandler could flee and everyone would blame Kessler for the whole thing.) He wrote, "Adam Sandler flew me out… after he saw my post here. Thank you Adam for the incredible experience and thank you Reddit for making it happen." Kessler even dressed up for the premiere, which is kind of weird. A true Adam Sandler fan would have worn sweatpants and a baggy T-shirt.
(Via Reddit)