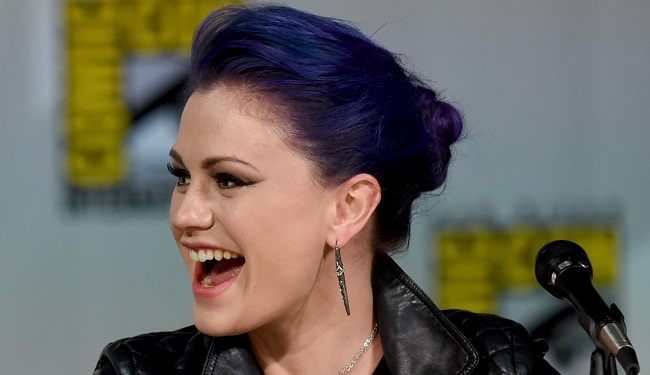 The upcoming Gambit movie starring Channing Tatum, which is based on the same X-Men character played by Taylor Kitsch in X-Men Origins: Wolverine, has recently suffered a number of setbacks. First, it was feared that C-Tates was no longer a part of the production, though those rumors were quickly squashed. More recently, director Rupert Wyatt left the project. Now it seems X-Men movies alum Anna Paquin will not be a part of Gambit.
To be clear, Paquin's involvement was never officially confirmed or denied before — mainly because it was never even talked about. Not because the filmmakers were trying to keep it under wraps, but because the character of Rogue, which Paquin originated in the first X-Men film, was never a part of the story in the first place. Despite Rogue's affiliation with Gambit in the comics, an entirely different female character has been included in the film.
So when a fan tweeted at Paquin on Sunday asking whether or not the actress would be involved in the film, she responded accordingly:
Despite the news, the prospect of a Rogue-less Gambit movie is a hard pill to swallow for many comic book fans. That's because they care deeply about these properties, so much so that they often request — nay, fight for — a ridiculous degree of book-to-film continuity. Like when X-Men: Apocalypse revealed the look of the titular villain at this year's San Diego Comic-Con. Because he wasn't as blue and juiced-up looking enough, hardcore comic aficionados practically frothed at the mouth.
It's okay to have a movie about Gambit that doesn't feature Rogue. Really, it is. Besides, C-Tates is going to be the main show anyways, so who cares who else is in front of (or behind) the camera?
(Via ComicBookMovie.com)