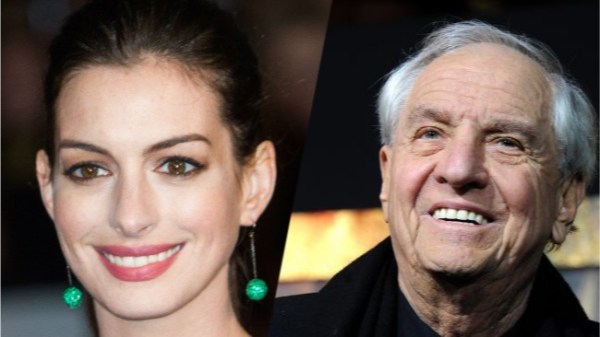 The entertainment world has been mourning the loss of acclaimed television and film director Garry Marshall for the last day. Marshall, who is responsible for a wide array of work in both mediums, was beloved by those with whom he worked, and many have spoken to their relationship with the man and what he meant to them in the wake of his passing. One of the most notable of these is actress Anne Hathaway.
It may be difficult to remember at this point, given how much she's accomplished over the past decade, but Hathaway's career was launched in the 2001 film The Princess Diaries, which was directed by Marshall. She took to her official Facebook page to write about her experiences with Marshall as both a creative collaborator and a friend.
It's a tremendously special look into their relationship. "I met him when I was a child who thought she was a grown-up; he treated me with grace and patience and respect and always, always love," she said, going on to share his advice that, "You never know if a movie is going to be a hit or not. The only thing you can control is the memories you make when shooting it. So, let's make some good memories." But the moment that will perhaps tug at the heartstrings the most is how she closes out her tribute to her friend, declaring, "I'm going to do my best to be just like you." Hathaway's description of Marshall, the way he worked, and the way he treated others is something to behold, and we could all probably stand to try to be a little more like Garry Marshall.
(Via Facebook)