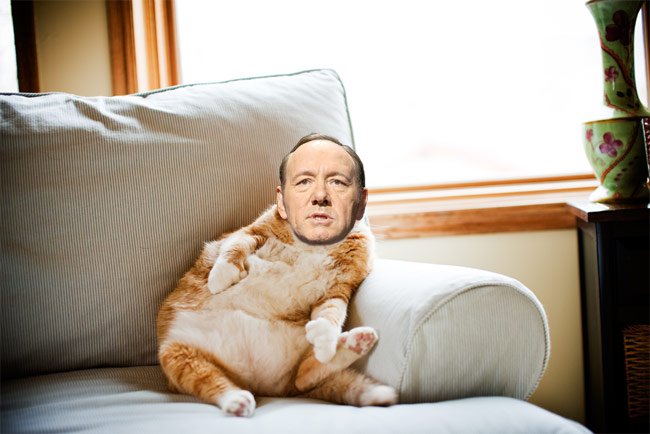 The Wrap is reporting that Kevin Spacey has signed on for Men In Black director Barry Sonnenfeld's "high concept" comedy, Nine Lives. How high a concept? Well, it's a body-swap comedy where Kevin Spacey will play a cat.
Two-time Oscar winner Kevin Spacey has closed a deal to star in Barry Sonnenfeld's high-concept comedy "Nine Lives," which is set up at EuropaCorp, TheWrap has learned.

Daniel Antoniazzi and Ben Shiffrin wrote the script, which Sonnenfeld has described as a "funny, emotional, commercial comedy."
I love the idea that a table of very serious businessmen probably negotiated this deal at a snooty restaurant.
Spacey will star as a workaholic businessman who suffers a terrible accident that leaves him trapped in the body of the family cat.
Well, if I could choose anyone to pretend to be a cat for two hours, it'd probably be Kevin Spacey, the President of Space™. And along the way, I hope his uptight businessman character learns a valuable lesson. "It wasn't until I had to shit in a box that I learned I'd been a shitbox of a father."