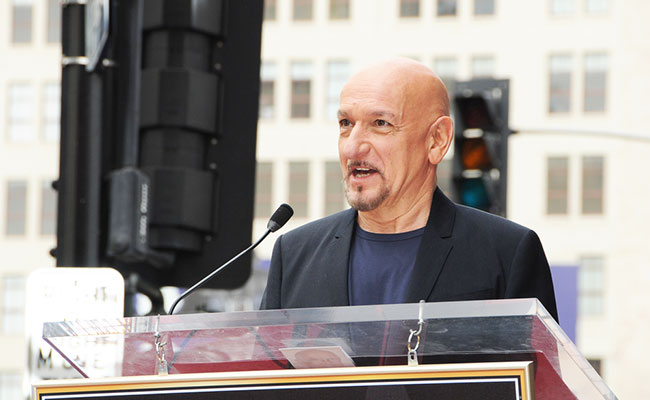 When it comes to being a man's man, to being a dude who plays some pretty bad ass and dignified characters, Ben Kingsley is without a doubt in this category. He's run the gauntlet of characters from playing Ghandi to Mandarin in Iron Man 3 and remarkable villains in between. Needless to say, Kingsley's acting chops and experience are not up for debate here. This is all to preface what Kingsley has recently expressed in an interview.
Kingsley believes that female directors have the ability to get the best out of male actors. IndieWire has the scoop on Kingsley talking about some of his best performances coming under the watchful eye of female director's. Over the span of his career he only recalls working with four female directors, which he feels is a grave imbalance considering the level of talent that he's seen in female directors.
"I do feel that it is through the prism, the lens, the perspective of the female eye – the loving female eye – that a man is almost given permission to be vulnerable," the Oscar-winner said. "I'm sorry to say that I've only worked with possibly four female directors. If you look at my CV, I've done a lot of movies, so that's a terrible imbalance."
For a storied career that spans over 40 years that is a rather small number. Kingsley went on to praise the director of Learning to Drive, Isabel Coixet, calling her one of the most talented director's that he's ever worked with. Kingsley wants to see more change in Hollywood and believes that he can be a part of that, by focusing his own production company on giving women more opportunities. This all comes at a time when the role of females in Hollywood, pay scales and roles have come into question, with the conversation being very public.
(via IndieWire)