Showing admirable commitment to their little indie film about the hardships of the modeling industry, Zoolander 2 stars Ben Stiller and Owen Wilson appeared in the store windows of the Valentino flagship store in Rome as ridiculously good looking mannequins, according to The Hollywood Reporter.
The designer is prominent in the film, and one of the new Zoolander's scenes was shot on location in this store. Stiller wore an olive green suit with appliquéd butterflies and aviators while Wilson wore a more casual (and confusing) ski hat, Hawaiian shirt and neon yellow jacket ensemble.
The Valentino store was just recently remodeled, and those bay windows are perfect for blue steeling. Here's Zoolander/Stiller trying to conduct a symphony.

Hansel/Wilson has a nice lean.
Then a wide shot of both of them each taking a window, with Hansel playing an EDM DJ and Zoolander doing the robot.
Here are some great images from Getty, as well: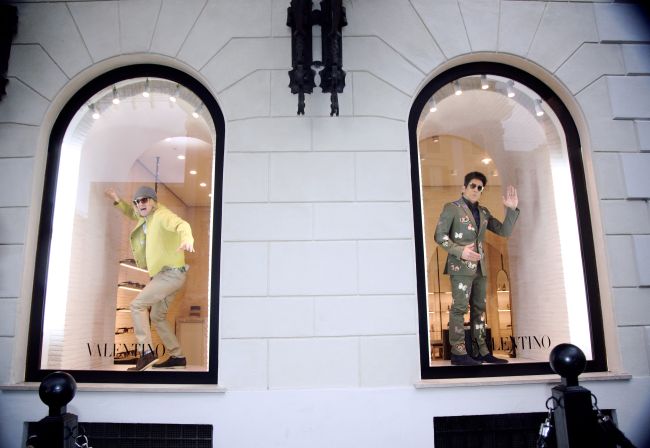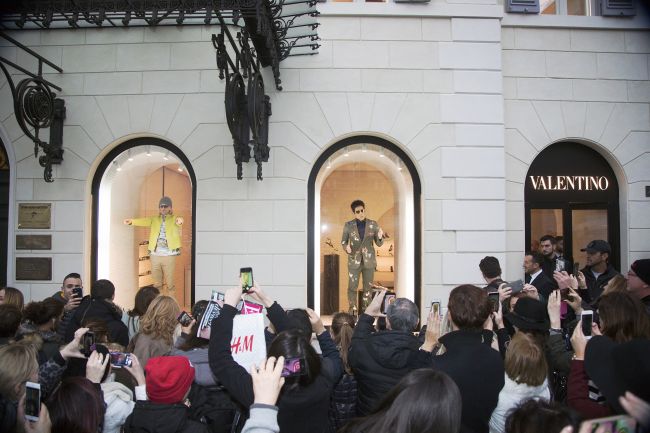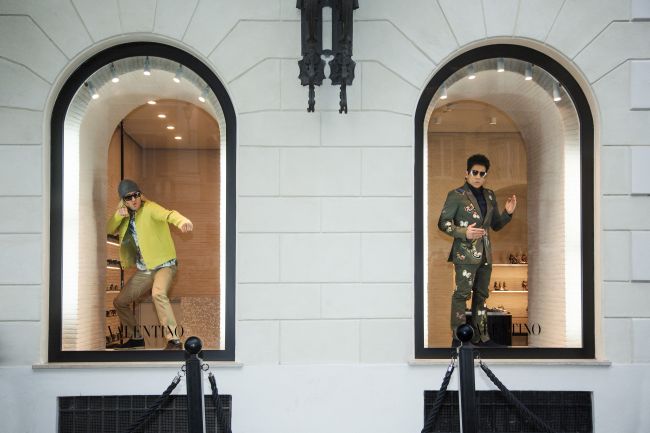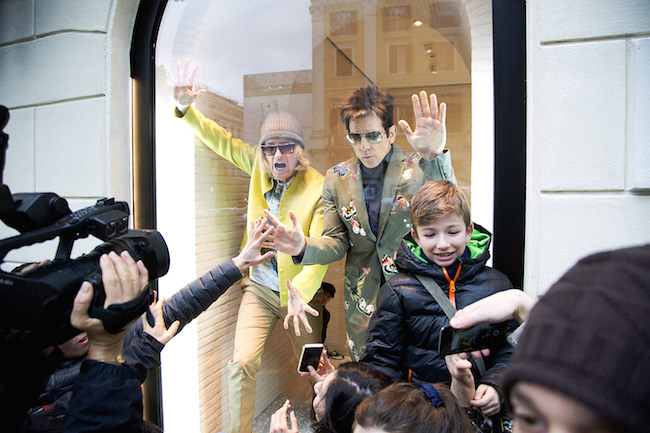 These two models might be a getting a little long in the tooth, but they're obviously still extremely popular. Luckily, the windows were roped off; no Hansels or Zoolanders were harmed during this stunt.
(via Hollywood Reporter)