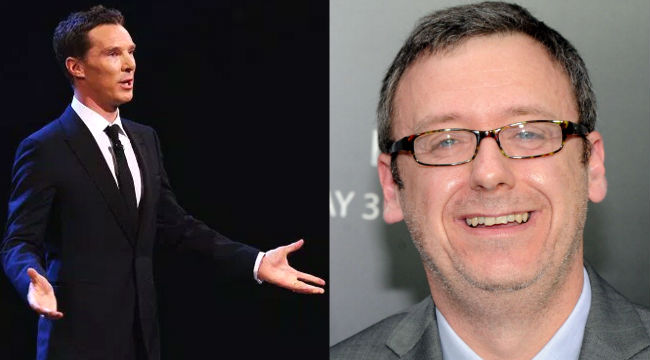 Benedict Cumberbatch has been making the rounds. He's currently filming Doctor Strange, was recently nominated for an Oscar in The Imitation Game, and will, according to The Hollywood Reporter, star in the film adaptation of David Fisher's The War Magician where he will play illusionist Jasper Maskelyne who helped Allied forces fight against the Nazis in World War II.
According to the film's producers, the storyline will follow Jasper and a rag-tag "dirty dozen" group called "The Magic Gang," who used illusion tricks to hide specific venues, people, weapons and tanks during the war. This announcement also states that these strategic acts of illusion helped turn the tides of the war, while also landing Maskelyne on Hitler's blacklist (where if caught would receive "special treatment" from the Nazis).
Screenwriter Gary Whitta (The Book of Eli, Rogue One: A Star Wars Story) will also be penning the screenplay adaptation. Whitta's diverse background includes the entire screenwriting gamut. From The Walking Dead video game series to his novel, 'Abomination,' to writing feature films, Whitta understands story. Whitta also just finished up working on the script for Rogue One: A Star Wars Story, a standalone Star Wars film, while also being tapped to bring sci-fi comic Starlight to the big screen for Fox.
The film does not have a director signed on yet so much is still to come. But, as of now, the creative storytelling team of Cumberbatch and Whitta is sure to produce something darkly mesmerizing.
(Via The Hollywood Reporter)