At Sunday evening's Oscars ceremony, most of the awards did not surprise, but the fashion stood as an altogether different story. Several ladies brought their A game and set the bar higher than their Golden Globes ensembles. Naturally, the fashion was much more formal than the Grammys, but some stars managed to be adventurous while satisfying the super-fancy vibe of this red carpet. So, let's judge away with impunity. It's fun and entirely superficial. Here are the best and worst dresses from the Oscars.
Best – Rachel McAdams: This jade colored Getty Atelier gown was at once simple and sexy. Although the fabric didn't hold up well against wrinkles in the midriff area, the thigh-high slit and dramatic train propped up this look.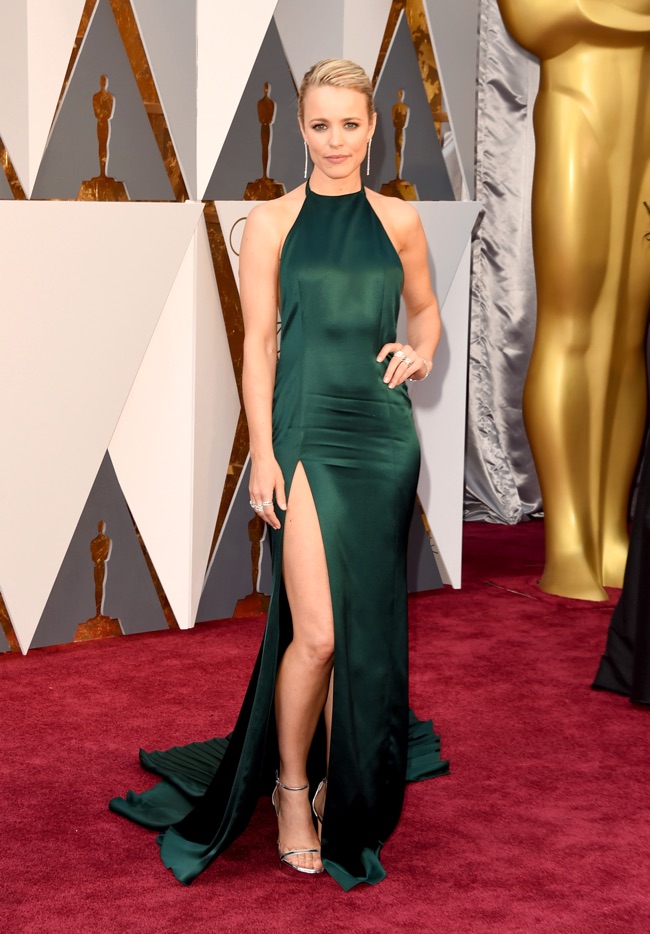 Worst – Heidi Klum: With each awards show, Klum proves that successful models can harbor disastrous fashion taste. This lavender Marchesa gown holds no redeeming qualities. Too much fabric, too many contrasts, and too much Maypole madness.
Best – Kerry Washington: This risky Versace gown combined black-and-white leather with a tight bodice, visible leg, and a slight train. Washington let the dress do the talking and kept accessories to a minimum, opting for diamond earrings and a ring for extra shine.
Worst – Lady Gaga: Although Gaga delivered the musical goods, she can't win all the honors. This white pantsuit-dress combo by Brandon Maxwell probably would have made best dressed at the Grammys, but fell a little short in the tailoring department.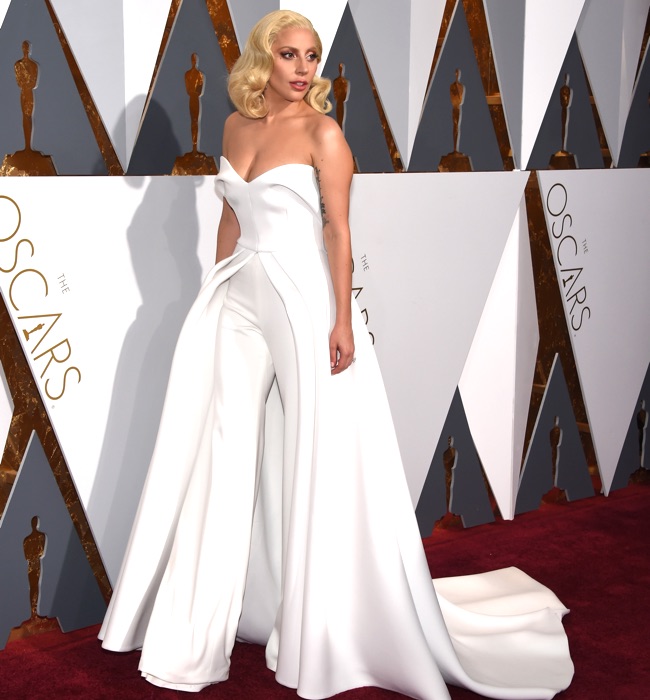 Best – Alicia Vikander: Not only did Vikander win Best Supporting Actress for her role in The Danish Girl, but she also pulled off an offbeat, dandelion-colored Louis Vuitton gown. The silhouette and color reminded many of Belle's Beauty and the Beast getup. The dress was custom-made for the occasion, so perhaps the resemblance was intentional.
Worst – Rooney Mara: This "sheer," haute-couture dress from Givenchy didn't win rave reviews, and Mara's glum expression didn't help matters. Her severe hairstyle also contributed to the gloomy mood of this ensemble.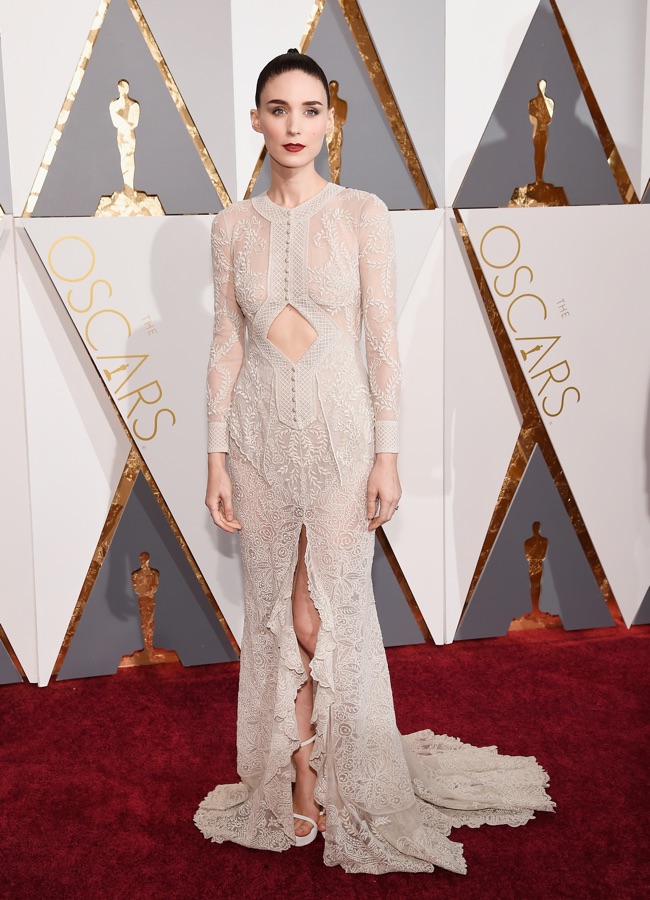 Best – Olivia Wilde: This Valentino gown bordered on toga-esque and certainly revved up stock for double-sided tape. The dress could have looked even better in a jewel tone with loose, tousled hair to add casual contrast.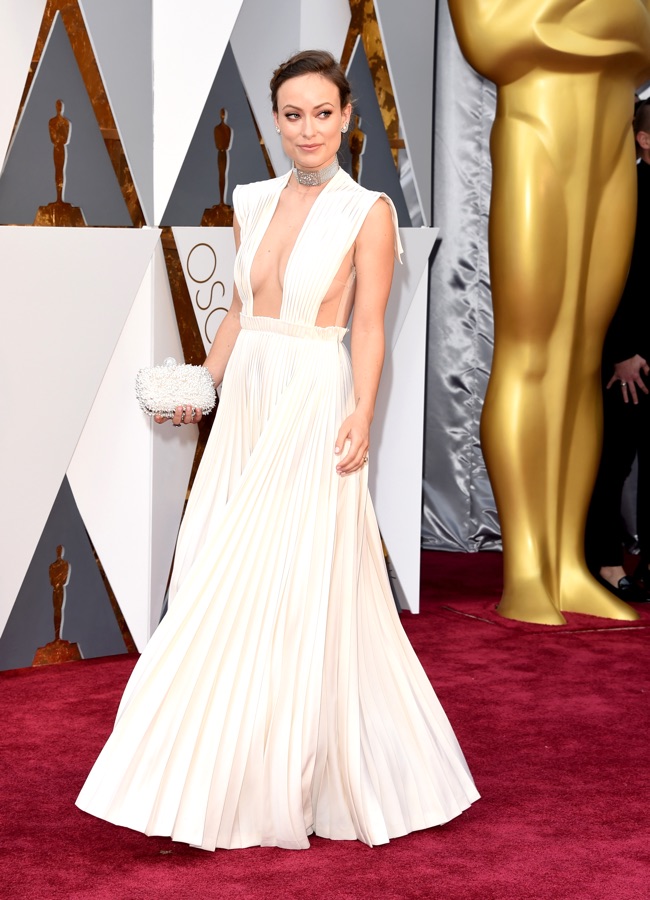 Worst – Daisy Ridley: This Chanel dress had all the makings of success with a gorgeously embellished exterior floating above muted green fabric. Sadly, the waist ruffle breaks up what could have been a winning look.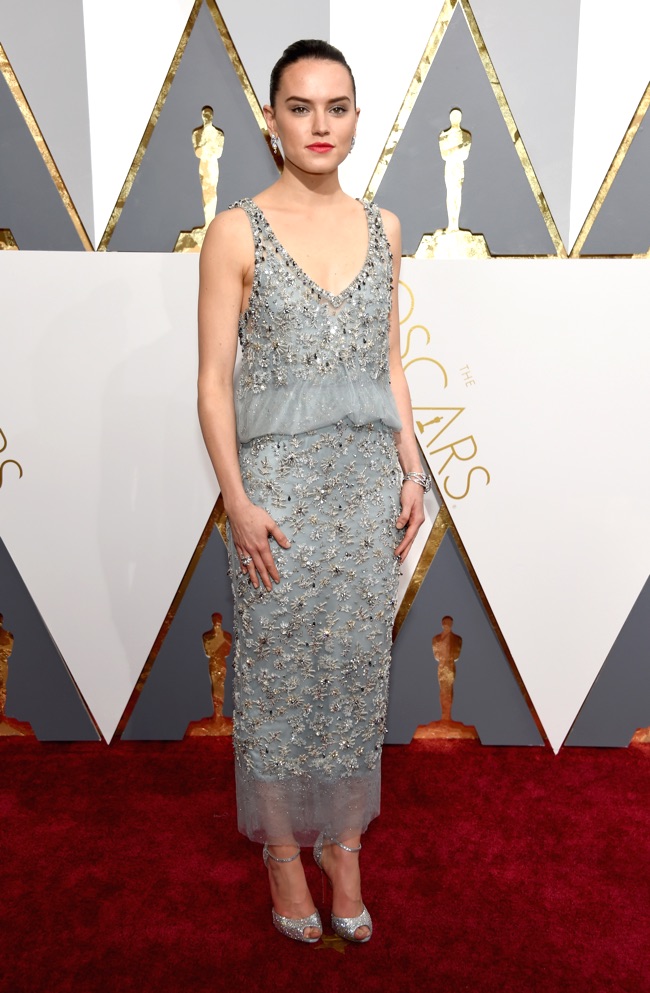 Best: Charlize Theron: The statuesque Theron rarely misses on any occasion, but she scored a major hit with this red Dior number. She has the confidence to pull off this plunging neckline and knows how to work any gown.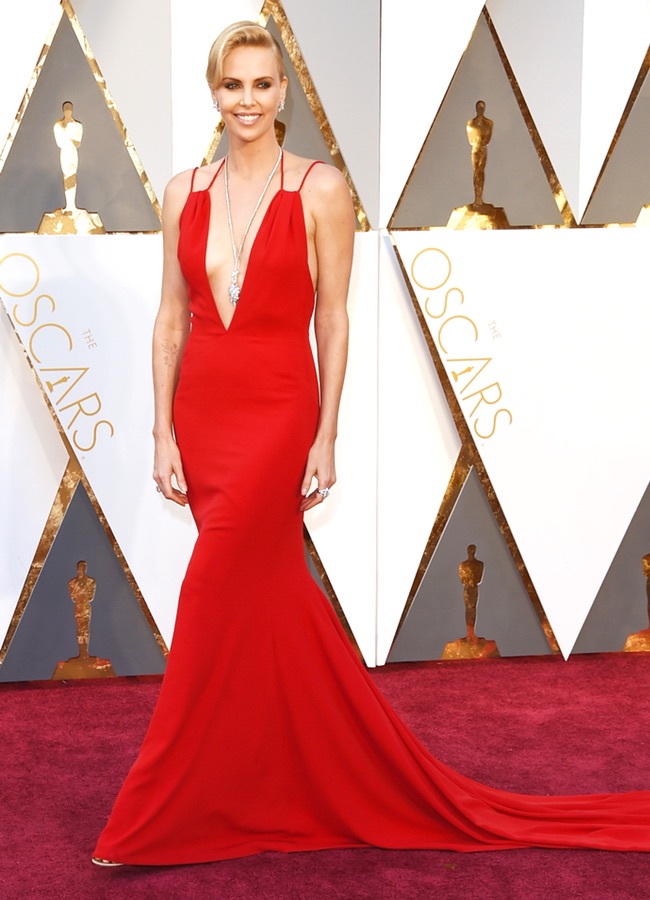 Worst – Kate Winslet: Ralph Lauren makes beautiful dresses, and this one had a nice start with liquid metal fabric. However, there's something odd about this gown's cut that causes it to lack the requisite oomph.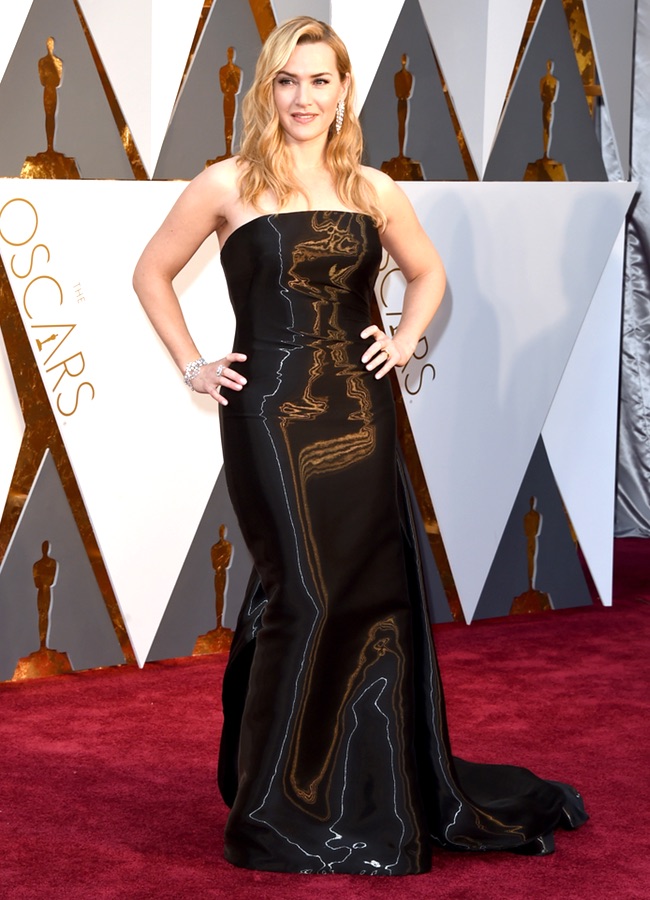 Best – Olivia Munn: This bright orange Stella McCartney gown runs against the shapeless vibe of most McCartney dresses, which scores points. The dress is more reserved than Munn usually prefers, but she appears elegant in this lovely, clean ensemble.
Worst – Jennifer Lawrence: Lawrence receives millions to wear Christian Dior at every major event, but this faux-gothy dress didn't make good use of the sheer under-layer trend. However, there's a good chance Lawrence chose her dress to ward off a moment like this one.

Best – Brie Larson: This royal blue Gucci gown was Vegas-y, which was a nice change-up from the usual dresses sported by Best Actress winners. Larson, who took home the award for Room, pulled off a complex dress with simple accessories, including the most important one, a smile.
Worst – Cate Blanchett: This dress will land on several "best" lists, but not here. This fabric of this seafoam-green Armani Prive is beautiful, although you can't see it for all those flower appliqués. A few less flowers up top, and this dress would've been different.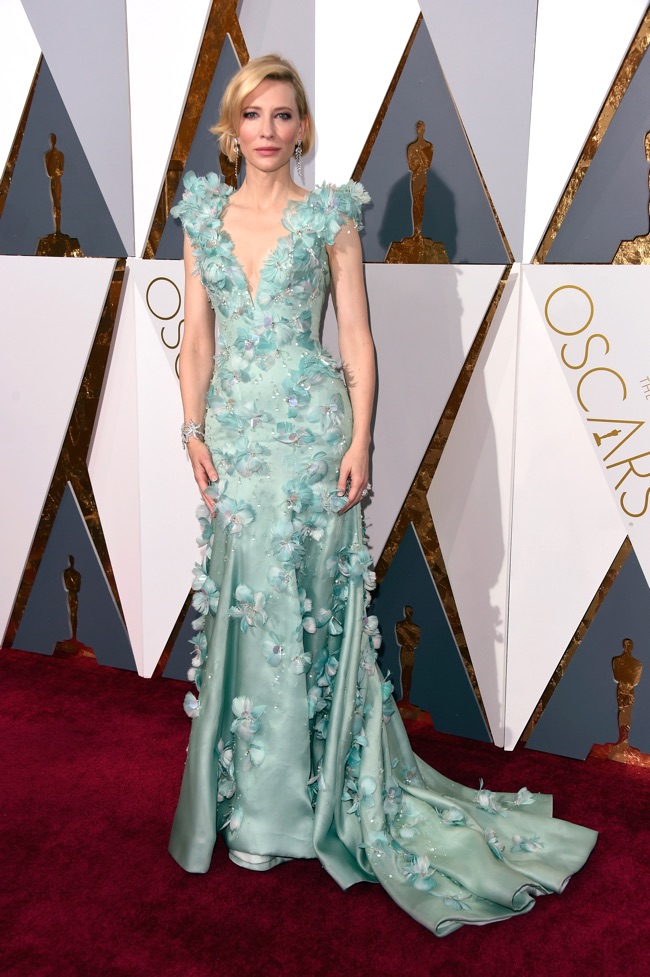 Best – Chrissy Teigen: Perhaps this Marchesa gown shall be judged differently simply because it's better than much of the label. Also, Teigen landed a gorgeous dress while approaching the uncomfortable stage of pregnancy. She's blooming before our very eyes.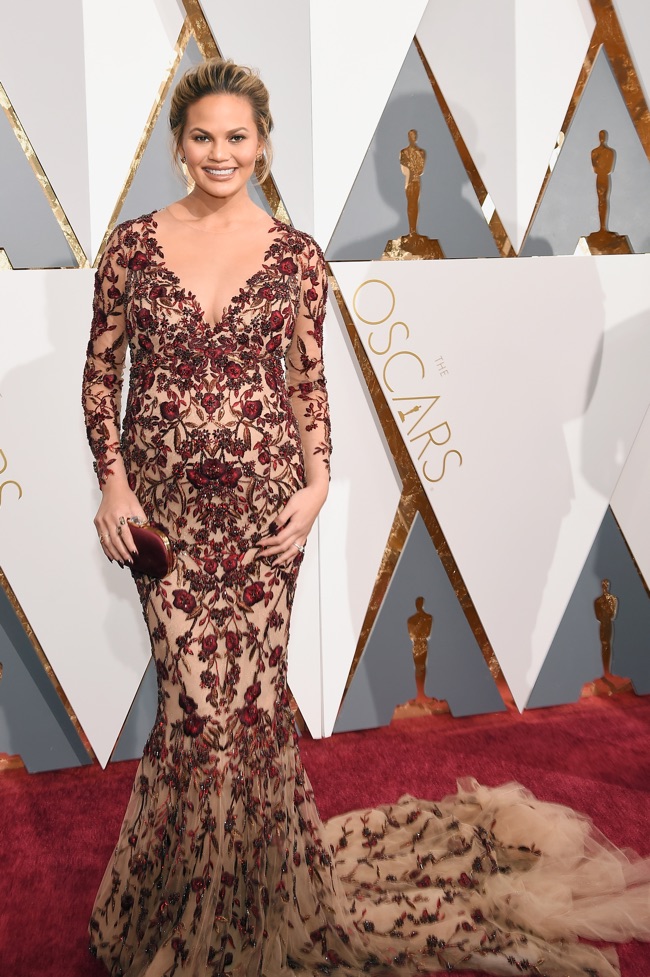 Worst – Amy Poehler: This designer, Andrew Gn, is a Poehler favorite, but he did his client wrong on Oscars night. The Asian-inspired fabric would have looked lovely without the cape. Ah yes, this would have looked amazing as a sleeveless gown.
Best – Julianne Moore: The talented Moore isn't known for fantastic style, and more often than not, she shows up wearing something embarrassing. Here, she scored well in a Chanel gown with an embellished, dressy version of a halter silhouette.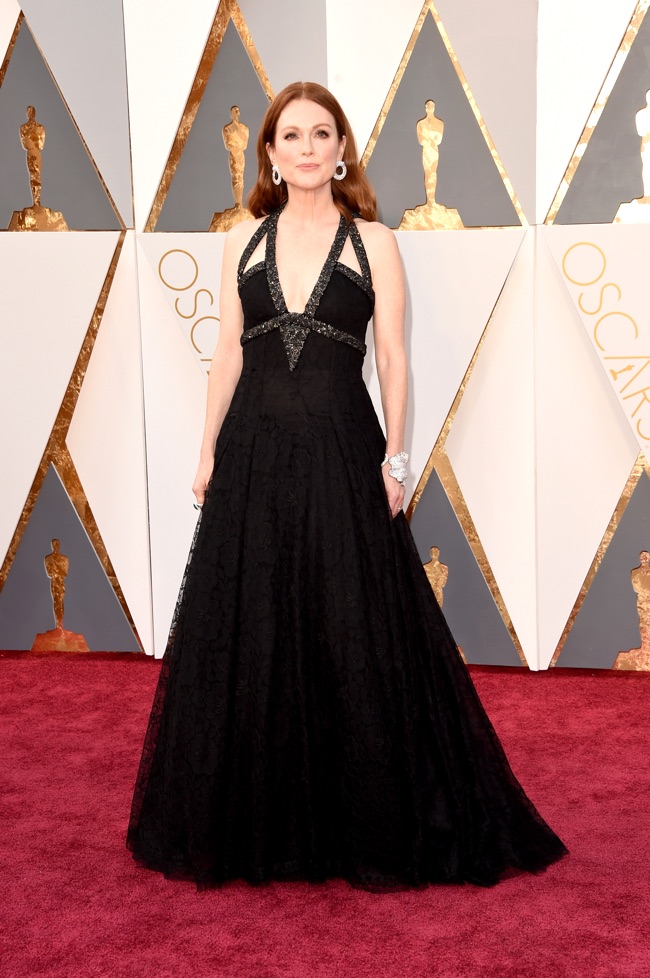 Worst – Sofia Vergara: Although Vergara should be commended for stepping outside her usual carbon-copied fashion, this Marchesa fell a little flat. As a result, Vergara faded into the wallpaper, which never happens with her.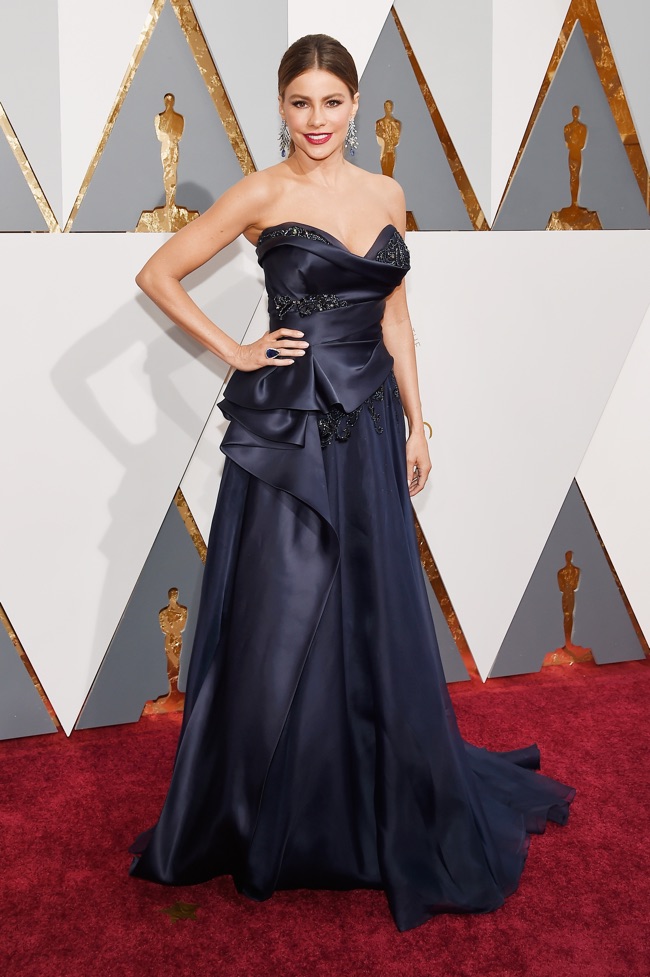 Best – Margot Robbie: Holy mother of gold snakeskin, Robbie looked absolutely stunning in this Tom Ford dress. The jacket-esque top of the dress was both structured and sexy, and Ford clearly loves Robbie. Her loose, beachy hair and slightly underdone makeup acted as the perfect compliment to a bold ensemble.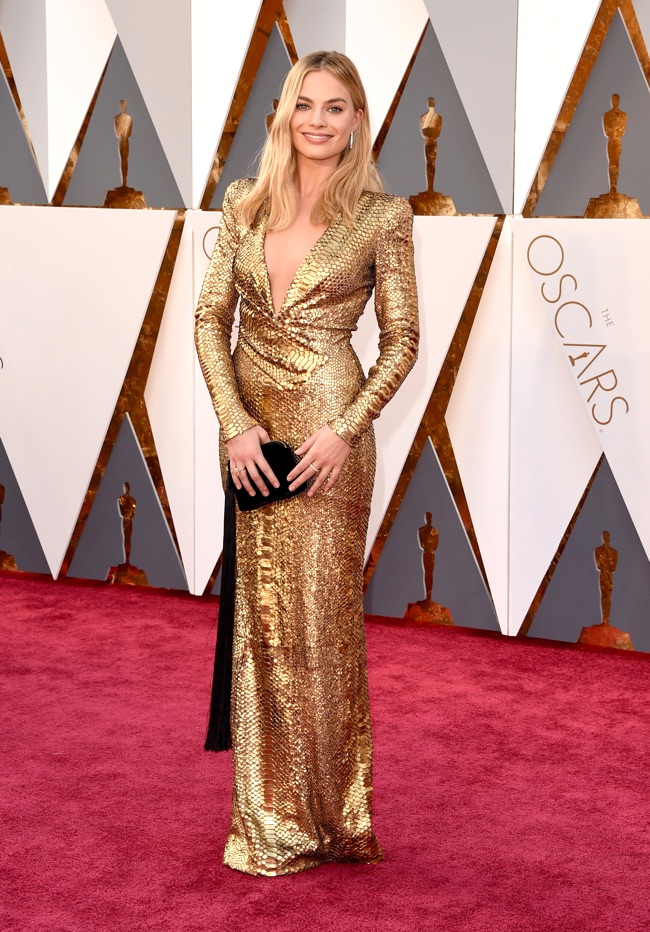 Worst – Jared Leto: Once again, Leto tried too hard to look hipster. He's wearing Gucci, which is probably what his Joker would wear, too.