8. Scott Pilgrim vs. the World (2010)
Run Time: 112 min | IMDb: 7.5/10
Edgar Wright's 2010 action comedy about a hapless boy who must defeat evil ex-boyfriends in order to win the hand of the girl he loves is a fast-paced ride that bombards the senses. Michael Cera plays a loveable goof in the titular hero, a young man enamored with a woman named Ramona Flowers (Mary Elizabeth Winstead). In order to be with his lady love, Scott must fight her evil exes, six guys, one girl, who challenge him to truly strange contests. The film is a cinematic mash-up of Japanese anime and gamer culture, intended for the crowd who grew up on Nintendo and comic books, but it brings plenty of laughs all the same.
9. The Big Lebowski (1998)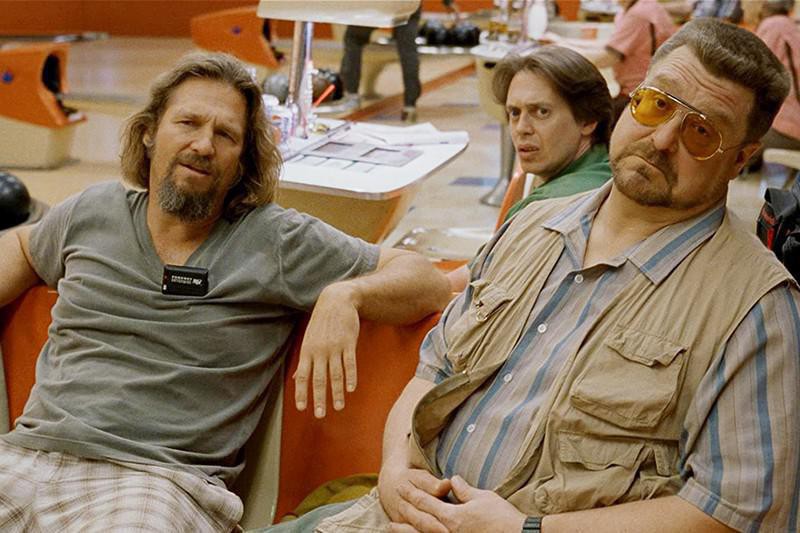 Run Time: 117 min | IMDb: 8.1/10
The '90s gave us some iconic characters, but Jeff Bridges as "The Dude" has to rank high on everyone's list of beloved stoner types. Bridge's bowling fanatic and overall slob's mellow is seriously harshed when he becomes the victim of a case of mistaken identity and must recruit his bowling buddies (Steve Buscemi and John Goodman) to help him navigate kidnappings and cover-ups and the hangovers caused by too many White Russians.
10. Mr. Right (2015)
Run Time: 95 min | IMDb: 6.3/10
You've probably never heard of this rom-com starring Anna Kendrick and Sam Rockwell, which is a damn shame because the two have great chemistry on screen and the plot's just quirky enough to feel refreshingly different from anything else on this list. Kendrick plays Martha, a woman reeling from a bad break-up and searching for direction in her life who meets Rockwell's Francis, a hitman who targets his own employers and is on the run from a nasty government agent (and excellent Tim Roth). It's weird, but in a fun way, ya know?
11. Legally Blonde (2001)
Run Time: 96 min | IMDb: 6.3/10
Reese Witherspoon is a certified icon, and she owes at least some of her popularity to this film about a privileged young woman who defies the odds in order to chase her unavailable ex-boyfriend. Witherspoon plays Elle Woods, a bubbly, air-headed blonde sorority girl who gets into Harvard (what, like it's hard?) in order to impress a guy who dumped her. She ends up surprising herself, though, when she reaches the top of her class and is given the chance to serve on a high-profile case by her slimy professor and his well-meaning T.A. (Luke Wilson). Sure, this movie's been quoted and meme-d twice over, but there's no way you won't have fun watching Witherspoon mine as much humor as she can from her dumb-blonde routine.