Last Updated: June 30th
Comedies can be difficult to compare. Sometimes you're in the mood for something cerebral, and other times you just want to watch people get punched in the nuts. While there are definitely some gems in Netflix's movie sections, you have to dig through a lot of straight-to-DVD sequels and bad indie flicks to find the best comedies to watch. While people have cracked the code for finding the best comedies on Netflix right now, we've put together a list of some of the funniest movies as a starting point in your quest for the perfect Friday night in.
Related: The Funniest Shows On Netflix Right Now
1. Groundhog Day (1993)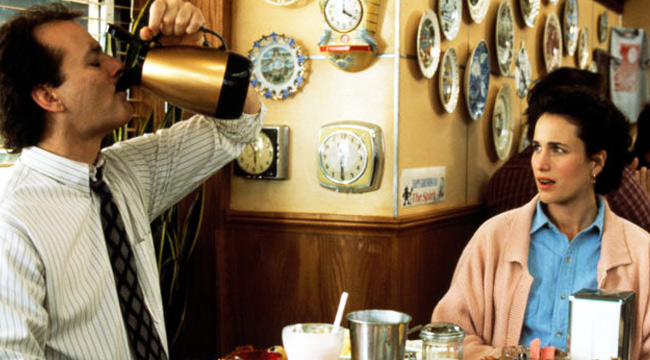 Run Time: 101 min | IMDb: 8/10
Bill Murray has some great comedies living on his resumé, but none are as iconic, or at least, well-loved as Groundhog Day. That's because watching Murray play a surly weather-man forced to relive the same day over and over again is basically a comedy goldmine of a plot. At first, Phil (Murray) enjoys the time loop, binge-drinking, filming some half-hearted news segments in a hick town in Pennsylvania, having one-night stands, etc, but eventually, he realizes that in order to escape his never-ending bed-and-breakfast hell, he's got to better himself, not an easy task.
2. Monty Python and the Holy Grail (1975)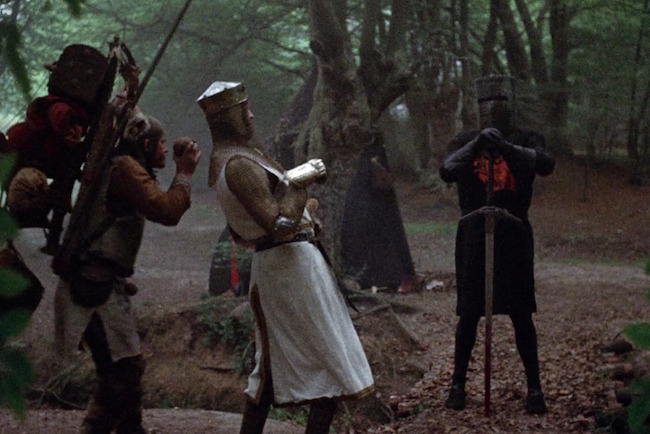 Run Time: 91 min | IMDb: 8.3/10
Even if you've never seen any of the Monty Python films, you most certainly know of Monty Python and the Holy Grail. It's been quoted, memed, gif-ed, and idolized by comedy fans for generations. At its core, it's a parody of the legends of King Arthur and his knights. It's stocked with an impressive cast — John Cleese, Graham Chapman, Terry Gilliam, etc — and its full of eccentric characters, bizarre adventures, and gut-bustingly funny jokes. Think failed Trojan Rabbits, modern-day murder investigations, animated monsters, and musical numbers. Intellectual midgets everywhere will love it.