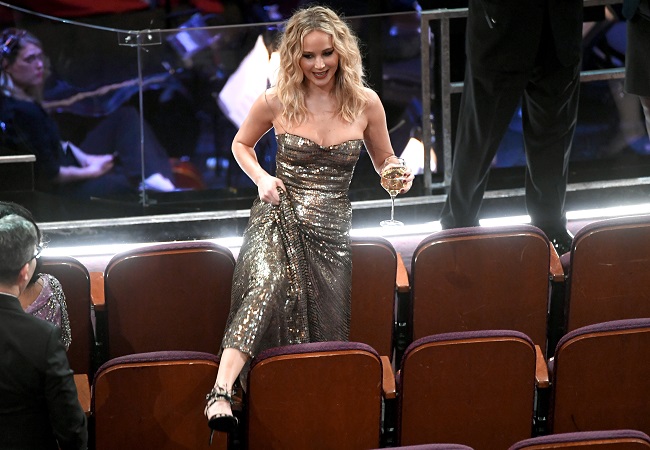 The 2018 Oscars were awarded Sunday night (full list of winners here), and Twitter was in top form making snarky comments and growing more inebriated as the night wore on. As is our usual custom, we're going to highlight some of the funnier comments and moments.
Due to the gaffe at last year's Academy Awards, people were checking their envelopes:
Guillermo del Toro got to check more than one envelope. He won the Academy Award for Best Director and Best Picture for his merman sex romp (this might be the wrong genre description but we're rolling with it) The Shape of Water:
Some on Twitter envisioned alternate reality versions of his acceptance speech:
The Shape of Water was, predictably, the subject of many jokes:
And somebody referenced (without attribution) comedian Mike Mendez's frequently-stolen joke about the movie:
But Grinding Nemo wasn't the only subject of jokes. Plenty of shade was thrown at other people, like Kevin Spacey and Ryan Seacrest.