Last Updated: March 20th
While it may live in the shadow of other better-known streaming services, Hulu, once regarded simply as "that TV thing," has managed to maintain itself as a viable competitor in terms of offering a great variety of content online. This includes an impressive selection of quality movies, but it's not always easy to browse through their catalog if you don't know what you're looking for. Which begs the question: What is the best movie on Hulu right now? From iconic classics to contemporary indie fare, here's a look at the 30 best films available to stream, ranked.
Related: The Best Hulu Original Series Right Now
1. If Beale Street Could Talk (2018)
Run Time: 119 min | IMDb: 7.2/10
Barry Jenkins follows up the success of Moonlight with this adaptation of a James Baldwin masterpiece. Told in a nonlinear style, the film recounts the romance of Tish and Fonny, two young Black lovers living in 1970s New York. When Fonny is accused of a heinous crime, Tish and her family fight to prove his innocence. The story is heartbreaking and hopeful at the same time, and Regina King puts in an Oscar-winning performance as Tish's devoted mother.
2. Honeyland (2019)
Run Time: 90 min | IMDb: 8.2/10
This Sundance Grand Jury Prize-winning documentary tells the unbelievably inspiring story of Hatidze, a bee-hunter in North Macedonia who represents a dying breed of ecological custodians. Hatidze and her ailing mother live on a remote mountain range, where she peacefully coexists with the bees whose honey is her livelihood, but when new neighbors arrive to disrupt this fragile harmony, Hatidze must fight for her simple way of life. It's a moving, intimate portrait of an inspiring woman, and a larger commentary on how our greed and ignorance can irreparably damage our surroundings.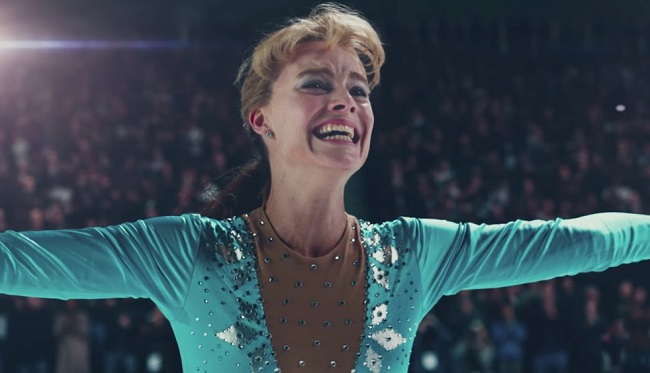 3. I, Tonya (2017)
Run Time: 120 min | IMDb: 7.5/10
As flashy and over-the-top as the sequin-spandex numbers that graced the ice back in the '80s, I, Tonya manages to straddle a thin line. It's both a biopic of one of the most notorious female athletes in the history of figure skating and a raucous comedy intent on mocking everything troubling about American culture at the time. Margot Robbie is brilliant in her role — playing a woman tortured by talent and her inability to capitalize on it — and you can literally hear Allison Janney chewing every scene she's in as Harding's narcissistic, chain-smoking mother. Plus that parrot bite is as funny as you could hope.
4. 28 Days Later (2002)
Run Time: 113 min | IMDb: 7.6/10
Starring Cillian Murphy and Brendan Gleeson, this British horror flick follows a pretty unlucky bike courier who wakes up from a coma and finds his city not only deserted but filled with the undead. The reason? A group of animal rights activists freed a chimp carrying a virus that caused the entire human population to, well, you know, drop-dead and then reanimate and crave human flesh. The group tries to make their way to safety, a place untouched by the virus, but you can guess how well that goes.