Last Updated: February 19th
The Netflix name has meant many things, including the best shows not on TV. And while there are some glaring omissions in their selection of good movies, there's still plenty to peruse. Narrowing them down to just 50 of the best Netflix films wasn't easy. Nonetheless, here's a ranked list of the best movies on Netflix streaming no film lover should miss, all of them just a simple click away.
Related: The Best Shows On Netflix Right Now
1. Indiana Jones: Raiders of the Lost Ark (1981)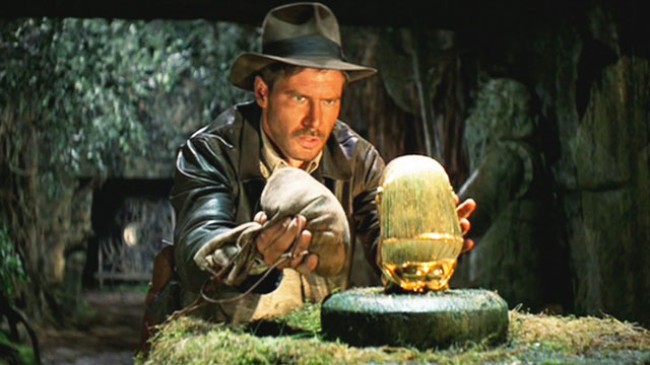 Run Time: 115 min | IMDb: 8.5/10
The Indiana Jones franchise has been housed on Amazon Prime for a while now, but it's finally making its way to Netflix with the streaming platform hosting all four feature films. Of course, nothing beats the original, Raiders of the Lost Ark, and as far as travel and adventure go, this movie has everything you could possibly want. A hero with a love for archeology and whips? Check. An adventure to recover a stolen artifact with destructive powers? Check check. Harrison Ford beating up Nazis while uttering sarcastic one-liners and with a twinkle in his eye? Did movies even exist before this?
2. The Lord of the Rings: The Return of the King (2003)
Run Time: 201 min | IMDb: 8.9/10
Peter Jackson had the nearly impossible task of wrapping up dozens of storylines and character arcs in a way that satisfied and challenged fans of Tolkien's fantasy epic. Luckily, he was more than up to the task. Return of the King marks the final battle of Middle Earth as Sauron's power reaches its height, and Frodo attempts to destroy the ring once and for all. There are plenty of epic battles and neatly-tied conclusions to be had here in the same visually-stunning style as Jackson's previous films even if the ending is bittersweet.
3. Kill Bill Vol. 1 and 2 (2003-04)
Run Time: 111 min / 137 min | IMDb: 8.1/8.0
A master assassin (Uma Thurman) is betrayed by her former associates and left for dead, only for her to awaken from her coma and vow to take uncompromising vengeance. Even if one isn't a fan of Quentin Tarantino behind the camera, it's impossible to say that watching his movies isn't a distinct experience. Each piece of the Bride's journey, while very different, fits together perfectly throughout the two films. Tarantino's recognizable comedy, music selections, and slight self-indulgence come through in Kill Bill, which has just the right (and an excessive) amount of tongue-in-cheek and fake blood, respectively.
4. The Matrix (1999)
Run Time: 136 min | IMDb: 8.7/10
The Wachowskis created one of the greatest sci-fi films in cinematic history with their mind-bending Matrix trilogy, but the original is hard to top. Keanu Reeves plays Neo, a young man unplugged from the matrix — a kind of alternate reality that keeps humans docile, so machines can harvest their life energy. He teams up with a band of rebels fighting the machines (Laurence Fishburne as Morpheus and Carrie-Ann Moss as Trinity) and faces off against a henchman named Agent Smith (Hugo Weaving). The real draw of this trilogy, besides its inventive storyline, is the CGI display. The movie also sports some of the most imaginative fight sequences you'll ever see on the big screen.
5. Spider-Man: Into The Spider-Verse (2018)
Run Time: 117 min | IMDb: 8.5/10
The Oscar-winning animated film follows a young kid named Miles, who becomes the web-slinging hero of his reality, only to cross paths with other iterations of Spider-Man across different dimensions who help him defeat a threat posed to all realities. Mahershala Ali, John Mulaney, and Jake Johnson make up the film's talented voice cast, but it's the striking visuals and daring story-telling technique that really serves the film well.
6. The Irishman (2019)
Run Time: 209 min | IMDb: 8.7/10
Martin Scorsese delivers another cinematic triumph, this time for Netflix and with the help of some familiar faces. Robert De Niro and Al Pacino team up (again) for this crime drama based on actual events. De Niro plays Frank Sheeran a World War II vet who finds work as a hitman for the mob. Pacino plays notorious Teamster Jimmy Hoffa, a man who frequently found himself on the wrong side of the law and the criminals he worked with. The film charts the pair's partnership over the years while injecting some historical milestones for context. It's heavy and impressively cast and everything you'd expect a Scorsese passion-project to be.
7. Inception (2010)
Run Time: 148 min | IMDb: 8.8/10
Christopher Nolan's imaginative sci-fi adventure will most likely be remembered as one of the best genre films in cinematic history, and for good reason. The movie — which stars everyone from Leonardo DiCaprio and Tom Hardy to Ellen Page, Joseph Gordon-Levitt, Cillian Murphy, and Michael Caine — is the ultimate heist flick, following a group of thieves who must repurpose dream-sharing technology to plant an idea into the mind of a young CEO. DiCaprio pulls focus as Cobb, a troubled architect with a tragic past who attempts to pull off the impossible so that he can return to his family.
8. Roma (2018)
Run Time: 135 min | IMDb: 7.8/10
Oscar-winning writer/director Alfonso Cuaron delivers what may be his most personal film to date. The stunningly-shot black-and-white film is an ode to Cuaron's childhood and a love letter to the women who raised him. Following the journey of a domestic worker in Mexico City named Cleo, the movie interweaves tales of personal tragedy and triumph amidst a backdrop of political upheaval and unrest.
9. Blade Runner (1982)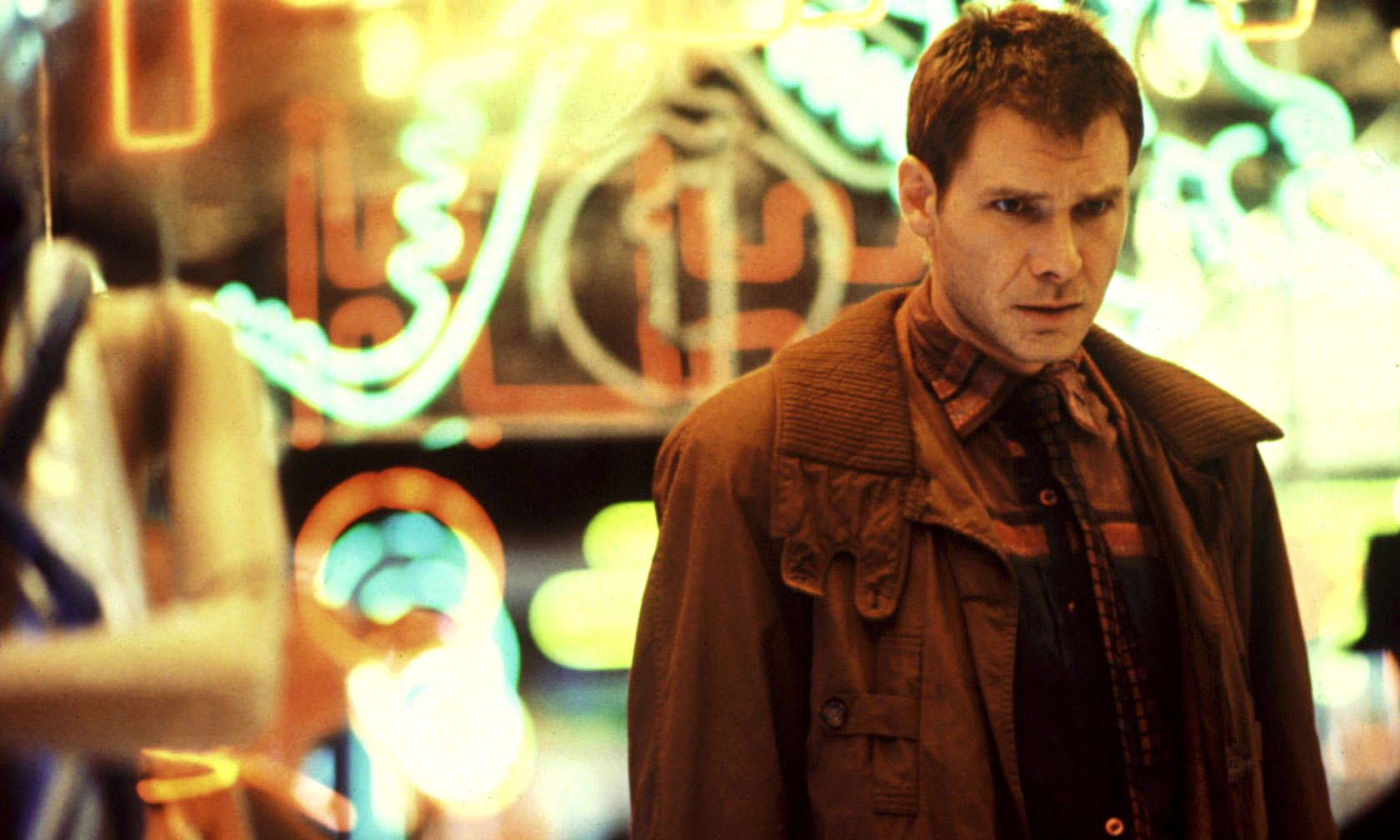 Run Time: 117 min | IMDb: 8.1/10
Harrison Ford's lived long enough to see quite a few of his sci-fi franchises get the reboot treatment but this futuristic 80s flick still ranks as one of his best genre outings. Ford plays Rick Deckard, a blade runner charged with terminating four replicants — synthetic humans — who have escaped captivity and are plotting rebellion. Deckard treks across a dystopian Los Angeles, confronting ideas about humanity and morality while fighting off bioengineered humanoids and his fellow man.
10. Ex Machina (2014)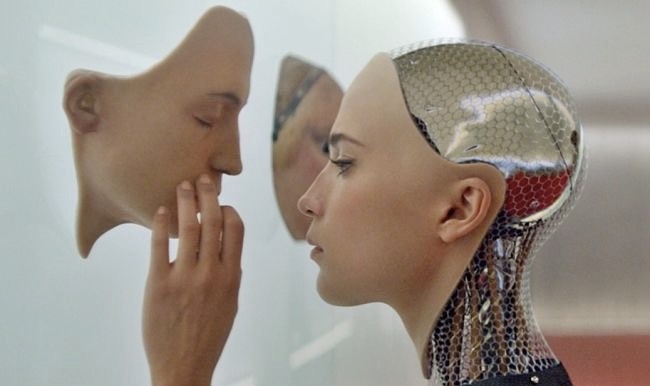 Run Time: 108 min | IMDb: 7.7/10
Alex Garland's sci-fi thriller breathed new life into the tired A.I. trope when it landed in theaters a few years ago. The film focuses on a naïve young programmer (Domhnall Gleeson), who's selected amongst a pool of applicants to evaluate a new A.I. life form. The poor kid is whisked away to a remote villa to spend time with the eerily-human-looking robot, Ava (Alicia Vikander), and her eccentric, often cruel creator Nathan (Oscar Isaac), a genius with an ego to match his talent. The film takes some twists you don't expect, and Isaac gives cinema one of its greatest dance sequences, in case you needed more reason to watch.