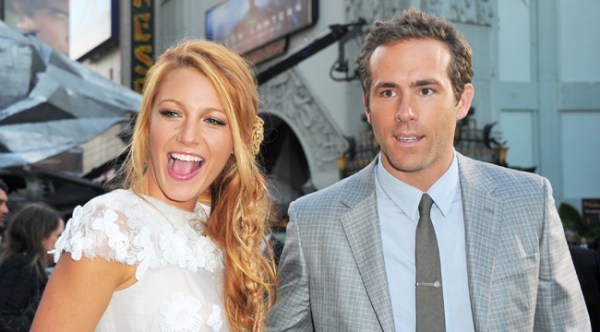 Ryan Reynolds arrived a bit late to the Instagram party, but he's having a grand time catching up. Earlier this month, Reynolds joined the social media network. If the past few weeks are any indication, his account shall be filled with adorable wildlife and trusty motorcycle photos.
His latest picture shows a "look ma, no hands"-style picture coming at ya from the streets. "Don't try this at home. Particularly, in the living room," Reynolds warned. This may not be a self portrait, but let's go ahead and assume this photo is of Reynolds himself. Is he wearing his Deadpool gloves on this motorcycle? No, but he damn well should be.
However, his wife Blake Lively wasn't about to let her husband get away with his daring stunt without a little ribbing. She immediately shot back a response photo, which shows Reynolds on a bike inside their artisanal-style living room (complete with vintage knick knacks and typewriters). Lively enjoyed calling out her husband's claim: "..Because he already tried!! @vancityreynolds just posted some great advice, but he forgot to mention one small detail. #Hypocrite #I'dGive$70dollarsColdHardCashToWhoeverCouldResistHim #TooInLike❤️❤️"
https://instagram.com/p/3CexvJx4Aj/
Is anyone else surprised that Blake would allow Ryan to position a motorcycle atop her freshly laquered floor? This must really be love.