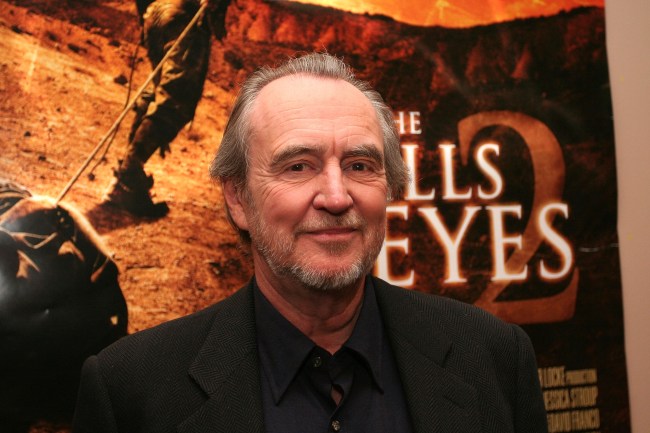 The tributes are pouring in today after the passing of legendary horror director Wes Craven. Movie producer Bob Weinstein wrote a touching post for Deadline, recalling how Craven rejected his offer to direct Scream three times, because the script was too comedic.
"To my surprise, he passed, saying that he wanted to do something with less comedy and that was from beginning to end much harder-edged," Weinstein recalls. Heartbroken, Weinstein recounts how Craven rejected him two more times, before calling him up and saying that he finally understood the script after reading it several times, ultimately asking for the job back. Obviously, Weinstein said yes.
Scream went on to save a genre that was dying out. According to Weinstein, one pivotal scene that made it so popular and effective was that of Drew Barrymore being murdered in the film's opening scene:
A small anecdote: I asked Wes why the Drew Barrymore scene was so particularly brutal, bloody and horrific in the opening of a movie because I feared where could he go to top that. His response was that it was well premeditated on his part and his experience was if you scared the sh*t of the audience at the top of the film, that everything that followed — be it the opening of a window, or a door, or someone even sneezing — would have the audience at the edge of their seats.
Weinstein also says that no one could drum up the dread inherent in the horror staple of shooting an actor from behind as they walked into an empty room like Wes Craven could. Testimonies like this, as well as the actual movies themselves, show what a master Wes Craven was when it came to horror.