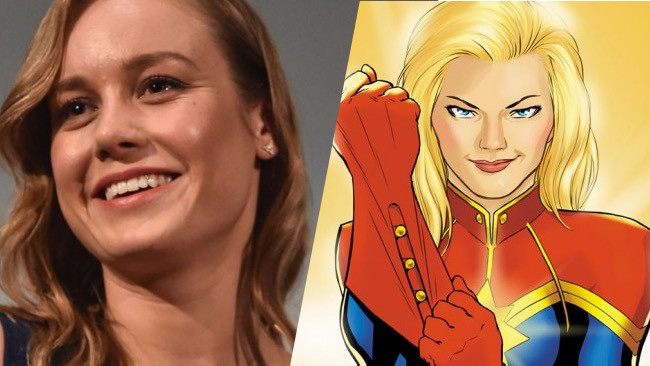 Brie Larson is your big screen Captain Marvel. This isn't breaking news, of course. The freshly minted Oscar winner was confirmed to play the Marvel character last month after a steady diet of rumors and speculation on who would portray Carol Danvers melted away with word that Larson would nab the part. What is news (well "news") is a tweet Larson shared today of her prepping for the gig. Let's see that, shall we?
Boom! Research! As you can see, that's Larson is decked out in some character appropriate gear and hitting the (comic)books to prepare for the film which is earmarked to hit theaters in March 2019. Mind you, there's always a chance Captain Marvel might be called in for cameo duty in a future Marvel Cinematic Universe joint.
Larson's got a bit on the go at the moment. In addition to preparing for Captain Marvel, she's the lead in Free Fire which is set to make its world premiere at the BFI London Film Festival. On top of that, Kong: Skull Island is gearing up to be a major 2017 release and the drama The Glass Castle is expected to arrive next year as well. Ideally, she'll find time to return to her pop roots, but that's probably not in the cards.