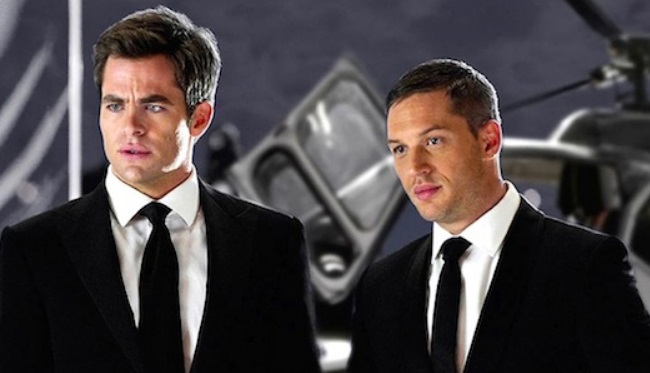 Last week we learned Sicario 2: Soldado director Stefano Sollima had entered negotiations to direct the long-gestating Call of Duty film adaptation, which already has a script at the ready. Activision established a movie studio (Activision Blizzard Studios) in 2015, then announced in 2017 that they wanted to expand the Call of Duty games into an extended cinematic universe to rival Marvel's.
Metro caught up with Stefano Sollima in Milan at the premiere of his short film The Legend of Red Hand. Although Sollima wouldn't confirm if he's directing Call of Duty, he had already put a lot of thought into which actors he'd like to hire. Tom Hardy and Chris Pine were his top picks. Regarding Hardy, he praised Mad Max: Fury Road and said he's looking forward to Venom. He praised Pine's ability to play tough, smart, funny, and serious in the same role.
Sollima didn't specify if he wanted to hire only one of them or both. Pine and Hardy haven't been seen on screen together since 2012's This Means War, which wasn't a hit in the U.S. — it turned a profit overseas and made Tom Hardy vow to stay away from rom-coms — but the pair did have good chemistry:
I just realized calling This Means War a rom-com but showing those GIFs absent any mention of Reese Witherspoon makes it seem like Pine and Hardy were the workaholic coworkers who at first hated each other but then fell in love by the end. Better movie.