While it is often overshadowed by other '90s teen films like Clueless or She's All That, Can't Hardly Wait is a charming addition to the genre. There isn't really anything new here… an average guy gets the popular girl, there's an unrealistically awesome high school party, and the conflict between nerds and jocks is alive and well. However, a charming cast and a funny script manage to elevate it above typical teen fare. It also featured many now-popular actors before they were famous in cameo roles.
Star Jennifer Love Hewitt tweeted today about wanting to have a reunion film, and Ethan Embry echoed her nostalgia. While it is unlikely that Preston and Amanduuuuh are still together (c'mon, you know it's true), it could be fun to check in on these characters. While we may not know what's happened to their fictional counterparts, the actors who played them are still alive and well, so let's check in with the cast of Can't Hardly Wait and see what they've been up to since 1998.
Ethan Embry – Preston Meyers
Between Empire Records, That Thing You Do!, and Can't Hardly Wait, Ethan Embry had the "sensitive, cute dreamer" thing on lock. That was never more apparent than when he played Preston Meyers, the ultimate high school everyman. You knew boys like Preston in high school… a little too earnest, but charming nonetheless. Since the '90s, he's done multiple films and television projects, including Sweet Home Alabama, Timeline, Harold and Kumar Go to White Castle, Brotherhood, House, and Once Upon a Time. Embry most recently starred in Netflix's Grace and Frankie and will be appearing in the upcoming season of The Walking Dead.
You may have also noticed him sort of reprising the role of Rusty Griswold (which he played in 1997's Vegas Vacation) in an Infiniti commercial. Which is a nice consolation prize when Ed Helms is walking around with your identity.

Jennifer Love Hewitt – Amanda Beckett
When she starred as the seemingly unattainable Amanda Beckett, Jennifer Love Hewitt was one of the biggest stars of the '90s. She was the ultimate girl-next-door, but who was just out of reach. Since the '90s, she's worked steadily in television, appearing in a number of Lifetime movies and shows like The Ghost Whisperer, The Client List, and Criminal Minds. Additionally, she's done feature films like Heartbreakers and the Garfield movies. In her spare time, she's done a few Maxim cover shoots to cement her sex symbol status and wrote a dating book called I Shot Cupid.
Lauren Ambrose – Denise Fleming
While Preston only had eyes for Amanda, Lauren Ambrose's Denise was obviously the cooler chick. However, Denise got over her Preston crush after getting locked in the bathroom with Kenny and was able to move on to better things. After Can't Hardly Wait,  Ambrose's biggest role to date was as Claire Fisher on HBO's Six Feet Under. When she wrapped up her time at Fisher & Sons, Ambrose appeared in Diggers, The Return of Jezebel James, Where the Wild Things Are, Torchwood: Miracle Day, and Wanderlust. She is playing one of the new agents in the X-Files revival, so keep an eye out for her on your television screen again soon. She has also done extensive stage work in New York.
Peter Facinelli – Mike Dexter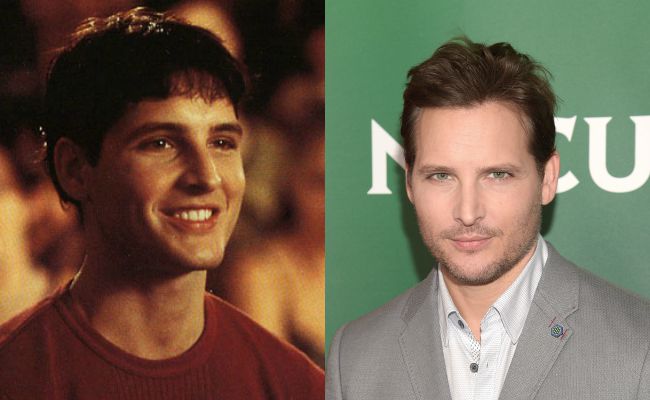 One thing that set Can't Hardly Wait apart is the fact that the popular guy, Mike Dexter, is warned away from his party-boy lifestyle by another former jock who peaked in high school. While it's unclear whether or not Mike took the advice, it did make Peter Facinelli's character more than a one-note douchebag. Since then, Facinelli is best known for his work in the Twilight Saga (gotta make that sweet, sweet franchise money), Damages, and Nurse Jackie. He was also married to Jennie Garth for nearly a decade, but left her for Jaimie Alexander.
Charlie Korsmo – William Lichter
All William wanted was to get revenge on Mike Dexter for years of bullying. While he didn't get it, he did get some badass stories and got to party like he never had before. He also went on to be popular and totally dominate Harvard, so he definitely won in the end. Can't Hardly Wait was actually Charlie Korsmo's last film role (he previous starred in What About Bob? and Hook). He chose a different path, graduating from MIT, becoming a conservative lawyer and law professor. His most recent work was as a professor at the Case Western Reserve University School of Law in Cleveland.
Seth Green – Kenny Fisher
As the wannabe Kenny, Seth Green was a man on the mission, and that mission was losing his virginity. If they do end up doing a sequel, hopefully Kenny will have laid off the cultural appropriation a bit and accepted that he is indeed a white boy. Since Can't Hardly Wait, Green finished his run on Buffy the Vampire Slayer, and was in the films America's Sweethearts, Rat Race, Without a Paddle, The Italian Job, Party Monster, and Austin Powers in Goldmember. However, he's probably best known for his extensive voice work: Green is one of the creators and stars of Robot Chicken, and is Chris Griffin on Family Guy. He's also lent his voice to The Cleveland Show, American Dad!, Phineas and Ferb, Hulk and the Agents of S.M.A.S.H., and Teenage Mutant Ninja Turtles. Let's strike the show Dads from the record completely.
Jerry O'Connell – Trip McNeely
We're now entering the notable cameos from Can't Hardly Wait, and first up is Jerry O'Connell as Trip McNeely. McNeely is basically Mike Dexter in a few years. He warns Mike that guys like them are "a dime a dozen" in college and that he shouldn't take anything for granted, leading him to ask Amanda to take him back. O'Connell appeared in a few films like Mission to Mars, Kangaroo Jack, Obsessed, Piranha 3D, and Veronica Mars. He's done the rounds on many televisions shows, including Crossing Jordan, Las Vegas, Ugly Betty, The Defenders, Mockingbird Lane, Burning Love, The League, and Workaholics. Perhaps his greatest claim to fame is being the current Mr. Rebecca Romijn.
Jaime Pressly – Beth, Girlfriend #1
Beth is one of Amanda's best friends, and while it wasn't a huge role, she at least had the chance to put Mike in his place. Jaime Pressly would go on to parody films like Can't Hardly Wait with Not Another Teen Movie, as well as Joe Dirt and I Love You, Man, but her sitcom work is the most substantial by far. She starred in My Name Is Earl (for which she won an Emmy), Rules of Engagement, I Hate My Teenage Daughter, Raising Hope, Jennifer Falls, and now she has a recurring role on Mom.
Selma Blair – Girl Mike Hits On
Again, this was a very small part, but Selma Blair was such a fixture of the time that she warranted a spot on the list. After Can't Hardly Wait, Blair's career exploded, thanks to films like Cruel Intentions, Legally Blonde, The Sweetest Thing, and the Hellboy films. She worked in television, as well, starring in the American version of Kath & Kim, Web Therapy, and Anger Management. Up next, Blair will co-star as Kris Jenner in the O.J. trial-based American Crime Story. She was nominated for a Grammy in 2011 for narrating the documentary The Diary of Anne Frank.
Jenna Elfman – The Angel Stripper
When she played the angel stripper who gives Preston some life changing advice, Jenna Elfman was a sitcom star on Dharma & Greg. She would go on to star in EDtv, Keeping the Faith, Town & Country, Looney Toons: Back in Action, The Six Wives of Henry Lefay, and Friends with Benefits. She would return to her television roots with guest spots in Two and a Half Men, Damages, and The Mindy Project, as well as starring roles in less than successful shows like 1600 Penn and Growing Up Fisher.
Jason Segel – Watermelon Guy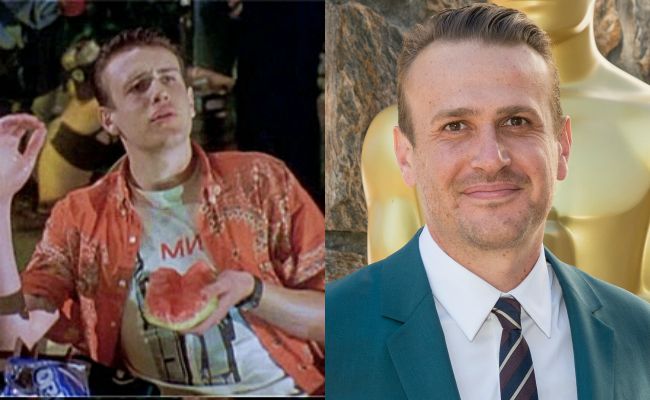 Though he is merely credited as "Watermelon Guy," Jason Segel has certainly gone on to a very successful career. Can't Hardly Wait was his first onscreen credit, and, shortly after, he would star in Freaks & Geeks and Undeclared, which would kick off his work with Judd Apatow, and consequently his career. Segel became a Hollywood A-lister due to films like Knocked Up, Forgetting Sarah Marshall, I Love You, Man, Bad Teacher, and The Muppets. He is starring in the David Foster Wallace biopic The End of the Tour, and is even generating Oscar buzz. Segel branched out to writing, as well, releasing a YA novel, Nightmares, in 2014, and has a whole series of other young adult novels planned, so Watermelon Guy really made something of himself.