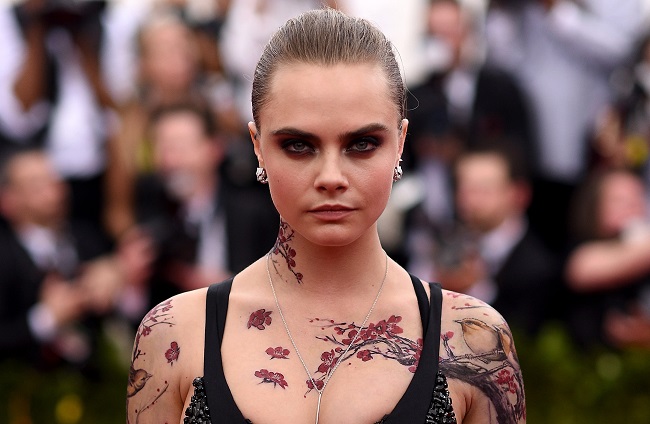 Last October, rumors of supermodel Cara Delevingne's involvement in David Ayer's then-developing Suicide Squad film swirled. This whispered casting remained largely unconfirmed until the official announcement. Then Ayer tweeted out the first photo of (most of) the cast in makeup. Delevingne was dressed in lots of greens, browns, and other muddied earthy tones as the Enchantress.
Now the supermodel-turned-actress is talking about the film, and according to Entertainment Weekly, she's really excited about it. How excited?
"It's f–king insane," she says excitedly.
This, despite Delevingne not being that much of a superhero movie fan:
"I'm not the biggest fan of superhero films. There are so f–king many. I love the Batmans but some of them I'm not that keen on. I've never been so excited to see a film and I'm actually in it. I wish I could tell you about it at all. The movie is going to be the best thing in the world. The camaraderie on set is insane."
So maybe the overabundance of superhero films has discouraged her initial participation. But now that somebody's making a movie about villains, she's [EXPLETIVE] on board. That's cool.
(Via Entertainment Weekly)