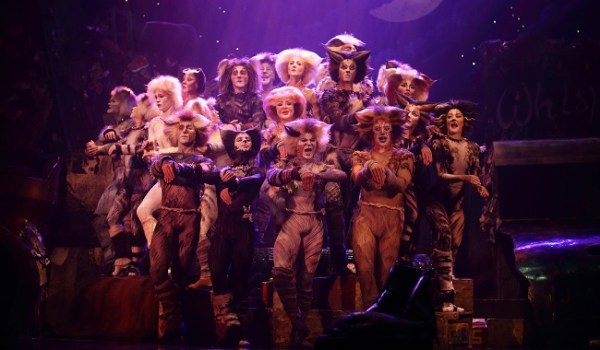 You may have thought that Cats was an artifact of our slightly embarrassing past, a campy musical megahit destined to be endlessly mocked on VH1-style pop culture remembrances. But the Andrew Lloyd Webber musical is coming to movie theaters and it has a rather big name attached. Tom Hooper — the director The King's Speech and The Danish Girl — wants to adapt the musical for the screen.
It's not Hooper's first attempt at adapting a well-loved musical. The Oscar-winning director was at the helm of 2012's Les Miserables, which received mixed reviews. (In honor of the source material, our own Vince Mancini gave his negative opinion of that film in (a Smash Mouth) song.) However, the movie did net a bunch of awards recognition and made $440 million at the box office, so maybe another go-round with an '80s theatrical blockbuster makes sense.
For those too young to remember, Cats is based on T.S. Eliot's Old Possum's Book of Practical Cats, a collection of feline-themed verses Eliot originally penned for his godchildren, and follows a tribe of cats on the night that the tribe leader decides which cat will ascend and be reborn into a new life. It's one of the longest-running musicals of all time in both the West End and Broadway. According to The Sun, Hooper wants English model and actress Suki Waterhouse, most recently seen in Pride and Prejudice and Zombies, for the starring role of Grizabella.
(Via Variety)