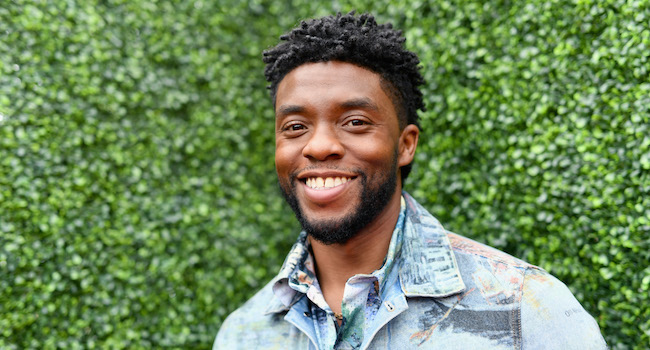 The Oscars are a mess this year, but they do have two solid firsts this year: It's the first time a comic book movie (namely Black Panther) has been nominated for Best Picture and — much, much, much, much more hard to believe — it's somehow Spike Lee's first-ever Best Director nomination. The latter's most recent "joint" BlacKkKlansman has been a shot-in-the-arm in the career for one of cinema's finest, giving him opportunities he should have always had. And what's Lee going to do with his newfound super-fame? He's making a Netflix movie with T'Challa himself, Chadwick Boseman.
This comes from The Hollywood Reporter, which reveals the director and star will team up for Da 5 Bloods, about Vietnam veterans who go back to the jungles of Southeast Asia to, as the report puts it, "find their lost innocence and put their broken selves back together." Sounds like a more introspective, less bloody, less problematic Rambo: First Blood Part II!
Da 5 Bloods will also feature Delroy Lindo — a Lee regular who's played West Indian Archie in Malcolm X, the dad in Crooklyn, and a charismatic drug lord in Clockers — plus French actor Jean Reno (The Professional, Mission: Impossible, etc.). BlacKkKlansman co-scribe Kevin Wilmott is writing the script with Lee.
This isn't Lee's first dance with Netflix. The streaming giant funded and aired the reboot of She's Gotta Have It, in which Lee updated his 1986 debut feature, about a young Brooklyn woman with multiple lovers, for the late 2010s. And of course, you can watch Boseman on Netflix in Black Panther, Captain America: Civil War, and Avengers: Infinity War…at least until the service loses all Marvel products to their forthcoming streaming competitor Disney+.
But for now, bask in that time Kim Basinger called out AMPAS at the Oscars in 1990 for snubbing Lee's immortal Do the Right Thing.
(Via THR)