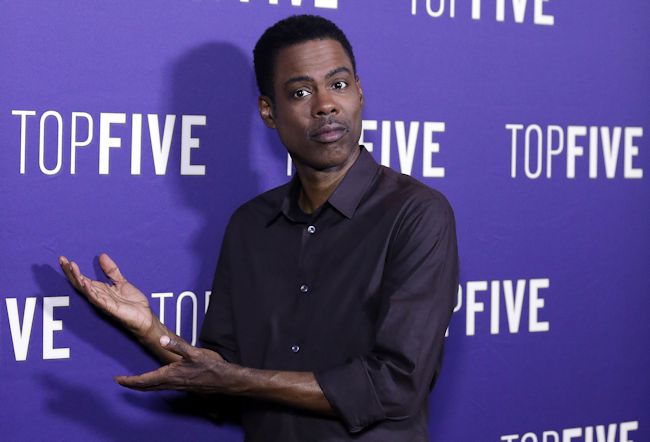 Chris Rock hosted the Academy Awards in 2005. Now he's in talks to host next year's Oscars, with an official announcement expected soon.
Variety reports that Rock previously worked with the Oscars telecast's new producer, Reginald Hudlin, on the television show Everybody Hates Chris. Hudlin and David Hill replaced the previous producers after last year's ceremony, with host Neil Patrick Harris, saw a ratings drop of 16 percent.
In discussing the search for a potential Oscar host, Hudlin previously said, "We want the viewer to have a sense of excitement and a little hint of danger. I think those are good qualities to have in a host."
Additionally, Deadline reports that Rock's first hosting stint is the second most popular Academy Awards ceremony among TV viewers in the past 10 years. Only Ellen DeGeneres' selfie-filled telecast has topped his. Rock also gave us the gift of joking about Jude Law starring in six movies that came out the same year (remember those days?), resulting in a pretty humorless response from Sean Penn.
If this is the type of "danger" that Hudlin is talking about, then he's safe betting on Chris Rock. The rest of us will probably benefit from a ceremony that's that much less boring as well.