With Creative Minds, Uproxx shines a periodic spotlight on some of the most exciting minds in their fields.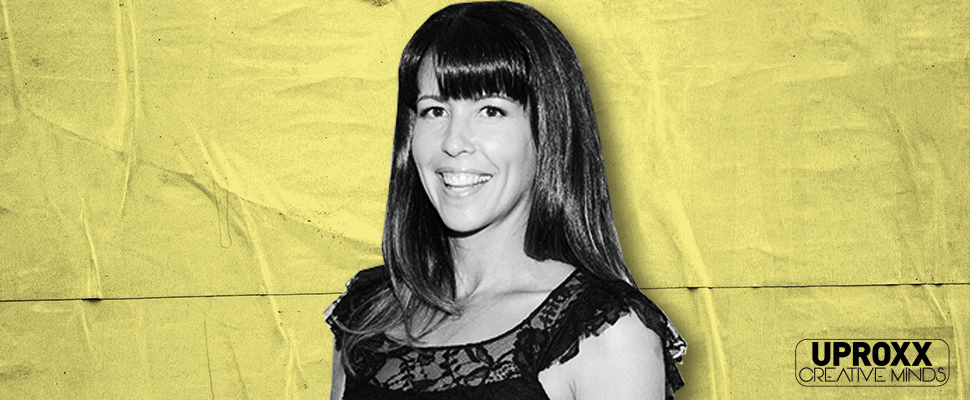 Patty Jenkins
Writer/director Patty Jenkins made a deep and lasting impression with her debut film, Monster, which told the story of Aileen Wuornos, the rare female serial killer, who was executed in 2002 after killing seven men between 1989 and 1990. It's a remarkable film highlighted by a nearly unrecognizable Charlize Theron's damaged, vulnerable, but still scary performance as Wuornos and Jenkins' unblinking style. That, however, was 2003. Since then, Jenkins hasn't released a feature, but that doesn't mean she hasn't stayed busy. Jenkins helmed, for instance, the terrific pilot of The Killing and, no doubt, she's had a career filled with false starts and projects that never quite got off the ground, the same as many directors — but especially female directors.
But 2017 will change that. Not only will Jenkins return to the big screen, she'll return directing Wonder Woman, the first solo big-screen outing from the superheroine and a big tentpole movie in DC's big-screen cinematic universe. But it's not like Jenkins isn't coming prepared: She's been pitching herself to Warner Bros. as the person to direct Wonder Woman since 2004. Now she's getting her chance, but where a Wonder Woman movie in 2004 might have been something of a novelty, now it's part of both an established subgenre and an ongoing arms race between Marvel and DC for box office dominance. Is there room in such an environment for a director with a vision for the character all her own? We're about to find out — and hopefully see more Patty Jenkins films one way or another.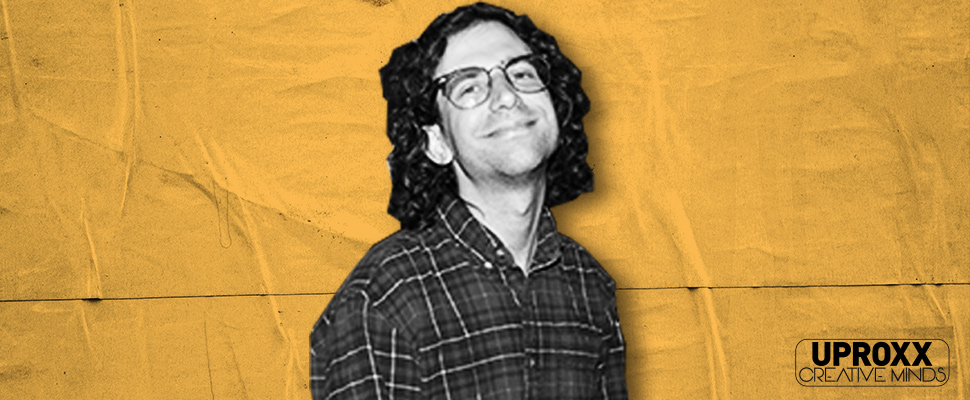 Kyle Mooney
A lot of brilliants hams and improvisational geniuses have come out of SNL, but no one quite like Kyle Mooney. It's not that he can't do "big." He can and does, but he has a strange, uncanny knack for finding pathos, even in, say, a dead-on skewering of an inarticulate, dopey surf bro (a specialty of Mooney's, who grew up in San Diego). Which is to say, he can play a character that feels at once like a brutal takedown and someone you want to hug.
"Heart" is a tricky thing in comedy, because you can't fake it, and a lot of comedy doesn't, and shouldn't try (remember the Seinfeld mantra, no hugging, no learning). But Mooney's latest, Brigsby Bear, which he stars in and co-wrote, is probably sweeter than it is funny, and we mean that entirely as a compliment. It stars Mooney as a shut-in kid who was raised by a pair of quasi-cult leaders in total isolation save for a strange TV show made just for him — Brigsby Bear. But the movie, just like one of Mooney's surf bro characters, turns out to be much more about pathos than ridicule. It's less a character comedy vehicle than a genuinely touching ode to collaboration and the creative process. Talk about a pleasant surprise.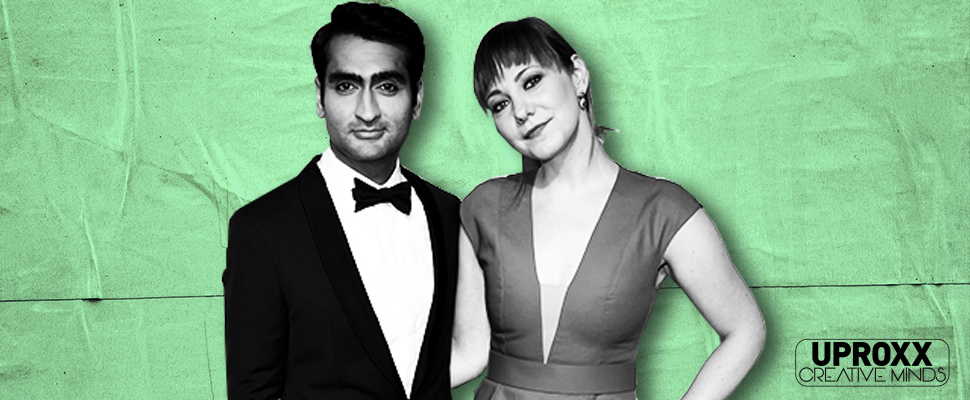 Kumail Nanjiani and Emily V. Gordon
Back at Sundance, leading up to the premiere of The Big Sick, the film was kind of being thrown around as the "coma romantic comedy," which, yes, is kind of a weird description. Now, a few months later, it's known as the breakout hit of Sundance, then later South by Southwest leading up to its June theatrical release. The film is based on the true story of Kumail Nanjiani (who plays a version of himself) and his now-wife, Emily V. Gordon (who is played by Zoe Kazan). The two of them are parlaying what could have been a tragedy into a movie that has the chance to make them both household names. (Granted, there's a good chance both of them are already known on your household. This piece takes no liberties on what names are known and not known where you live.)
Emily V. Gordon has been a writer and producer since 2010, creating the The Meltdown with Jonah and Kumail and writing for The Carmichael Show. Kumail Nanjiani you've seen in a lot, but most notably in his breakout (there's that word again, these two have a lot of those) role as Dinesh Chugtai in Silicon Valley (who is having a great first three episodes so far).
The Big Sick takes up back to when Kumail and Emily first met – and things were going well until Emily found out that Kumail was still going on prearranged dates set up by his conservative parents following Pakistani customs. After Emily gets sick and is in a coma, he bonds with Emily's parents (played by the great Holly Hunter and Ray Romano) and rekindles his relationship with Emily, even though she's unaware any of this is happening. Produced by Judd Apatow, The Big Sick, is all set up to be a giant hit for Nanjiani and Gordon, one likely to leave everyone wondering what they'll do next.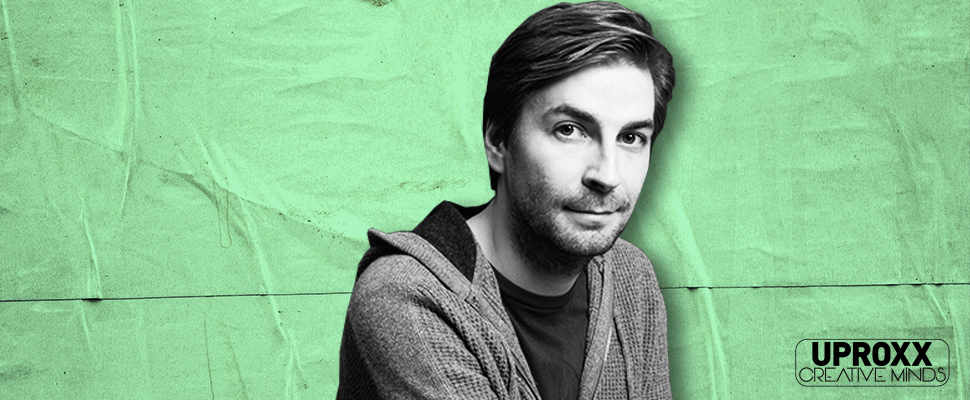 Jon Watts
With only his third feature film, Jon Watts has both a difficult and enviable task: bring back Spider-Man. And that's not just to bring Spider-Man into the fold of the Marvel Cinematic Universe (a process that began in last summer's Captain America: Civil War), but to make the Spider-Man franchise a viable commodity again after the last few clumsy standalone films. Will audiences want a second Spider-Man reboot in the last five years? Well, the 35-year-old Watts is about to find out.
It was 2015's Sundance hit Cop Car that got the attention of audiences and, eventually Sony and Marvel. The sometimes gritty, sometimes funny story about two boys who steal a local corrupt sheriff's (played by Kevin Bacon) car fit the tone of what the new collaboration of Sony and Marvel were looking for in a movie that means a lot to both studios. No pressure!
And the thing is, this is something fans of Spider-Man and fans of the MCU have wanted since way back when the original Iron Man debuted in 2008. So, it's fitting that, nine years later, it's Iron Man himself, Robert Downey Jr., who is being co-opted out to be a sort of liaison for Spider-Man (this time played by Tom Holland) to enter this universe. So, yes, Marvel is rolling out the biggest gun of the MCU to welcome Marvel's overall biggest star. Again, Jon Watts, no pressure…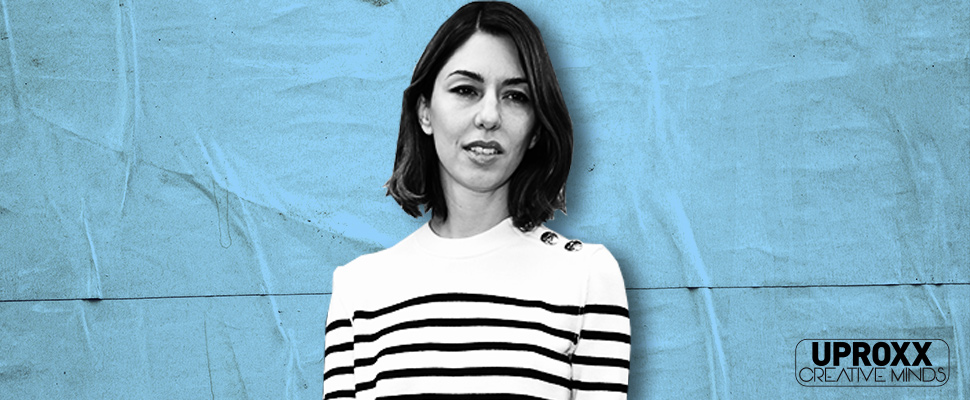 Sofia Coppola
With her first film since The Bling Ring in 2013, Sofia Coppola enters a field more crowded with Coppolas than ever. In the years between, not only has her niece, Gia Coppola, made her directorial debut, Sofia's mother Eleanor is releasing her first narrative feature, Paris Can Wait, at 80. Then there's her dad, Francis Ford Coppola, who's no doubt working on something or other. Still, a new Sofia Coppola film remains an event. Since making her debut with The Virgin Suicides in 1999, Coppola has emerged as a talent with an aesthetic all her own whose approach mixes a beautiful command of visuals with an unhurried pace that gives her stars room to thrive.
That should serve her latest project well. The Beguiled is the second film version of a novel by Thomas P. Cullinan about a Union soldier (Colin Farrell) who's taken in and nursed back to health by an all girls boarding school as the Civil War rages outside. Nicole Kidman plays the school's headmistress and the cast also includes Kirsten Dunst and Elle Fanning. And though the film has to deal with the long shadow of the great first film version — directed by Don Siegel and starring Clint Eastwood and Geraldine Page — Coppola should be more than up to the task. She's a master of eerie atmospherics, be it the lonely hotel rooms of Lost in Translation and Nowhere or the empty, invaded homes of The Bling Ring. Nobody, with the Coppola name or without it, does haunted atmospheres better.
David Michôd
Not many directors invite favorable comparisons to Martin Scorsese with their debuts, but David Michôd earned that praise and more with Animal Kingdom in 2010, and justifiably so. Set in the criminal underworld of early '90s Melbourne, the film has stylistic flash to spare and features dynamic performances from Joel Edgerton and Ben Mendelsohn (both relatively unknown outside Australia at the time) and Guy Pearce. But it was Jacki Weaver, as the criminal family matriarch, that gave the film its gravitational center, delivering an Oscar-nominated performance as a woman who'd learned to weaponize her boys' devotion.
Clearly, this was a director who knew what we was doing, a fact confirmed by Michôd's slightly overlooked follow-up, The Rover, a post-apocalyptic revenge movie starring Pearce and Robert Pattinson set against a wasted Australian landscape that made the Mad Max films look like studies in overabundance by comparison. It played at times like an attempt to defuse any romantic fantasies viewers might have of being one of the few to survive a global cataclysm and it saw that dark vision through to its bitter end.
Currently, Michôd faces a challenge on a couple of fronts. His latest, War Machine, pairs him with his highest profile star yet with Brad Pitt assuming the role of a Stanley McChrystal-inspired general going to war in Afghanistan. It looks like a tricky blend of fact and fiction that will walk up to the edge of satire. If that weren't challenge enough, it's part of a Netflix push to get in the business of Big Important Movies or, put another way, movies that feel as major as those released in theaters, something the streaming service has yet been able to pull off in spite of nabbing Sundance winners, Pee-wee Herman, Adam Sandler, and others. What it needs is a film of such undeniable greatness that it doesn't matter where it premieres, and Michôd seems talented and driven enough to pull that off as anyone.
Ben Young
You can be forgiven for not recognizing the name Ben Young. Previously, his highest profile directing credit was on something called Prank Patrol, an Australian show in which a group of "ninjas" plays pranks on unsuspecting victims. That's about to change. Young's feature debut, Hounds of Love recently debuted in the States after attracting considerable praise on the festival circuit since debuting in Venice this past fall. It's well deserved, too: A tough, uncompromising, and relentlessly tense film set in the Perth suburbs of the 1980s, it's an abduction thriller that doubles as a study of dysfunctional relationships. Ashleigh Cummings (best known here to fans of Miss Fisher's Murder Mysteries) stars as a teen from a broken home who gets into the wrong car one night on the way to a party. Soon she finds herself drugged and bound by a couple played by Emma Booth and Stephen Curry.
Young brings a lot of filmmaking muscle to the film while trusting the performances to match his directorial intensity. It's trust well-placed: Booth and Curry (the latter best known for comedy in his native Australia) are alternately terrifying and sad as a couple who extend their circle of abuse to the innocent victims they lure into their homes. It's a tricky balancing act — another director might have made the film feel exploitative rather than raw — that Young pulls off with flair. Others have noticed, too: Young will soon be helming Extinction, a science fiction movie starring James McAvoy.
Janicza Bravo
On a recent radio interview, Damien Chazelle talked about how the difference between La La Land and other musicals was that he choreographed the entire thing for the camera, rather than choreographing a dance number first and then trying to figure out how to shoot it. There's a similar thing happening with Janicza Bravo's feature debut, Lemon, only with comedy.
With most comedy movies, jokes sort of happen in front of the camera and the director tries his or her best to catch them. Lemon, by contrast, is that all-too-rare comedy movie that isn't just filmed comedy. The shots are funny. The compositions are funny. The editing is funny. The whole thing radiates with craft in a way that goes far beyond the usual I-shot-some-funny-friends-goofing-around comedy. Janicza Bravo's friends are plenty funny (her husband, Brett Gelman, who stars in Lemon, is one of the funniest), but Lemon isn't dicking around. Which of course makes it sound serious, which is the opposite of funny, which is perhaps why so many comedies seem half-assed. But half-assing a joke doesn't make it funnier, it's usually the opposite. Which is why Bravo's work isn't serious, it's refreshingly competent. And there are few things so welcome as a thoroughly competent comedy.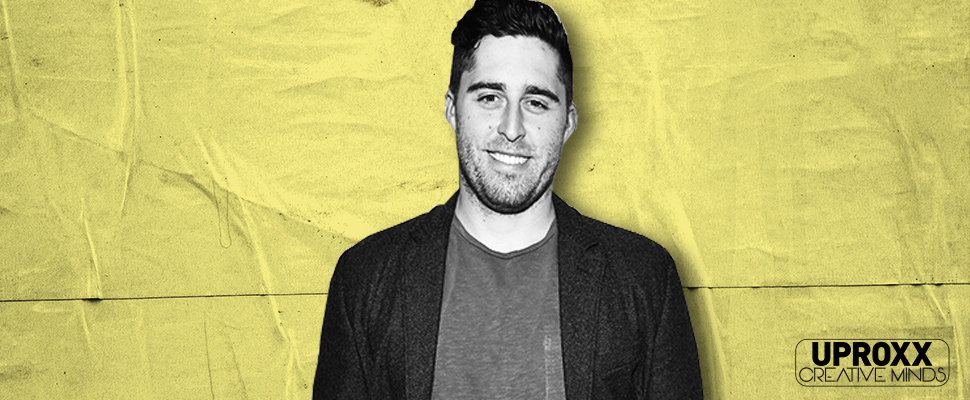 Trey Edward Shults
For his microbudgeted first feature film, Trey Edward Shults didn't have to travel far or cast a wide net when it came to casting. Shults shot Krisha in his family home using mostly family members as his stars. He didn't have to look far for inspiration, either: For the story of an aging addict (beautifully played by Shults' aunt Krisha Fairchild), Shults drew on his own family's struggles with addiction. The result is a film that uses a stunning command of cinematic language to convey the discomfort and despair of a family gathering that goes terribly wrong. It's a great movie.
It's also the definition of a tough sit — and a tough sell, a film with no stars that demands viewers watch a family tragedy unspool in slow motion. Shults' follow-up, It Comes at Night, is a bit easier to market. A post-apocalyptic horror movie, it stars Joel Edgerton, Riley Keough, and Christopher Abbott as survivors of a devastating plague who band together in a sprawling house in the woods to survive. But It Comes at Night isn't that much of a departure, which is one of its strengths. It has some scares, sure, but its power ultimately comes from its claustrophobic intensity and the unshakeable sense of dread it creates. Drenching the screen in darkness, Shults confirms his technical mastery while his cast plays out a family drama that may play out in a dark future but remains rooted in the fears of mortality and vulnerability we know today. Shults may have traveled further for his second movie, but he again finds a way to bring it all back home.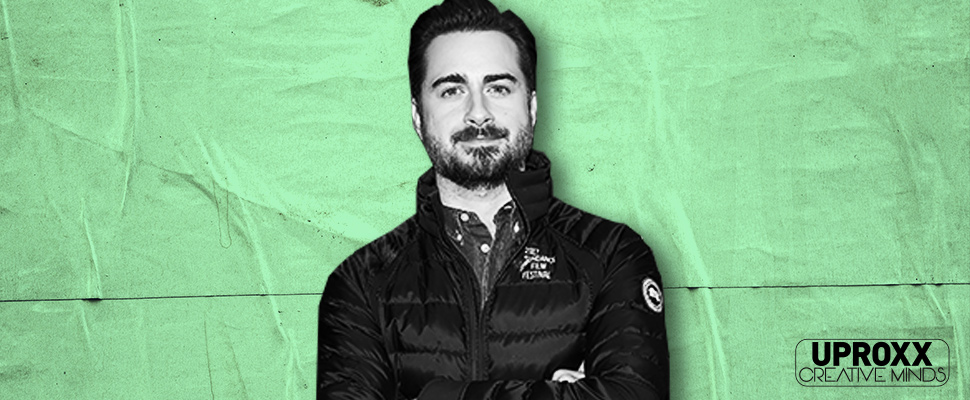 Matt Spicer
Matt Spicer seems to know that movies in general, and comedy movies especially, live in the details. There are so many terrible third acts in comedy movies, probably because that's the time when directors most commonly stop reveling in absurdities and start rushing to tie up plot points. But let's be honest, plot is overrated.
Spicer's directorial debut, Ingrid Goes West, starring Aubrey Plaza as a slightly unhinged Instagram stalker who goes Single White Female on a lifestyle blogger played by Elizabeth Olsen, never misses a chance to add another absurd detail, whether it be Ingrid road testing different types of text laughs ("ha ha ha" then "hehehehe" then "heh heh heh") or Olsen's character having a dog named Rothko. It's not only patience, but a curiosity that seems to define Spicer's work. As Pauline Kael once said of Jonathan Demme, in a eulogizing quote that was passed around after his death, "I can't think of any other director who is so instinctively and democratically interested in everybody he shows you. Each time a new face appears, it's looked at with such absorption and delight that you almost think the movie will flit off and tell this person's story."
Ingrid Goes West shares that quality. The concept, which might come off shticky in someone else's hands, never gets old, because every ten minutes there's a new character who's comedically perfect in his or her own way. Ingrid Goes West is a debut feature, but it feels like a well-worn album, where every fresh listen leaves you with a new favorite song.