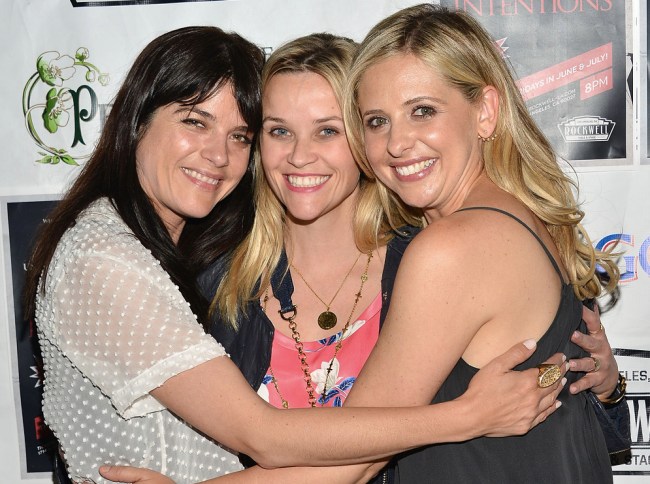 Did you know there's a Cruel Intentions musical? There's a Cruel Intentions musical.
If you want to hear "Incest's Lament" and "Incest's Lament (Reprise)," head to the Rockwell Table & Stage in Los Angeles for "The Unauthorized Musical Parody of Cruel Intentions," the inspiration for a superior scene in Not Another Teen Movie. It may not be official, but Sarah Michelle Gellar, Reese Witherspoon, and Selma Blair showed up last night, and SMG and Blair recreated their famous kiss, minus the dangling spittle (Dangling Spittle, solid band name).
Reese's face, though. It's how I looked after watching the direct-to-video Cruel Intentions 2.