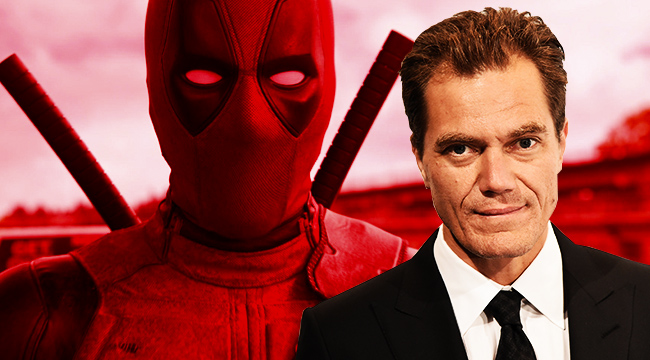 When it comes to the inevitable, yet untitled Deadpool sequel, we know a few things for certain. Ryan Reynolds will be back playing the so-called "Merc with a Mouth" (duh), Atlanta's Zazie Beetz will play Domino, and the main plot will take its cues from the Deadpool & Cable comic book story — at least in the sense the upcoming movie pairs Deadpool and Cable. (The duo's also rumored to be leading the X-Force film.) Unfortunately, we still don't know for certain who will be playing Nathan Summers, the time-traveling son of Cyclops and a Jean Grey clone.
Enter Michael Shannon, the man who played General Zod in Man of Steel and fell asleep while watching its follow-up, Batman v Superman: Dawn of Justice. According to The Hollywood Reporter, the Nocturnal Animals star is the studio's top choice (in an already crowded room) to play Cable in the Deadpool sequel. Other names, like Friday Night Lights star Kyle Chandler, have been tossed around. So too has lots of fan-casting, like Stephen Lang, Ron Perlman and Dolph Lundgren. Yet THR's sources suggest Shannon's name has risen above them all.
As the report cautions, however, Shannon hasn't necessarily been cast and may not be able to do it — even if he wants to. He's filming the indie film What They Had in the spring, whereas Deadpool 2 is slated to shoot over the summer in Vancouver. What's more, his pending production schedule on IMDb doesn't have a lot of wiggle room.
Considering the attitude expressed by Shannon's Oscars attire, however, everyone can agree he's perfect for the role.
https://twitter.com/JoshKurp/status/836283409265790978/photo/1
(Via The Hollywood Reporter)