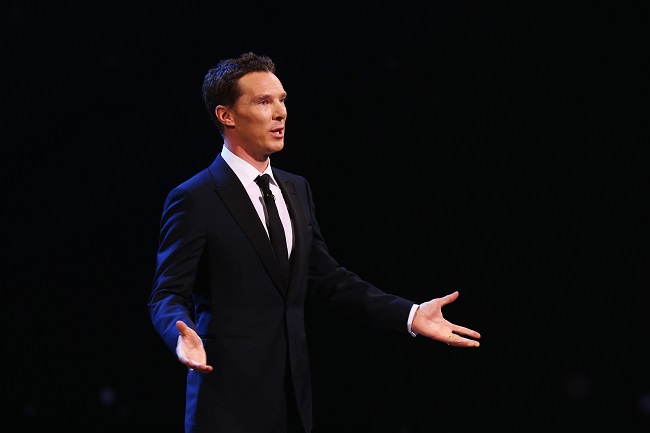 Marvel's Doctor Strange is due out on November 4, 2016 (ADJUST YOUR DENTAL APPOINTMENTS ACCORDINGLY) and we've reached the point where the comics giant would like to share some new cast details. Some of 'em are new and some are things you already know and have obsessed about in advance.
Benedict Cumberbatch takes on the role of Doctor (Stephen) Strange and will do battle with Oscar nominee Chiwetel Ejiofor, who plays villain Baron Mordo. Also onboard are Hannibal's Mads Mikkelsen, Mean Girl emeritus Rachel McAdams, and Tilda Swinton doing very Tilda Swinton-y things as the Ancient One. Sinister co-writer/helmer Scott Derrickson will direct this big screen adaptation with a screenplay written by Mummy reboot scribe Jon Spaihts.
Care for a smidge more background on what to expect from the film? A totally reasonable request. Here's how Marvel sums up the upcoming motion picture and its place in the increasingly crowded Marvel Cinematic Universe:
"Doctor Strange" follows the story of neurosurgeon Doctor Stephen Strange who, after a horrific car accident, discovers the hidden world of magic and alternate dimensions.

"Doctor Strange" is the latest film in Phase 3 of the Marvel Cinematic Universe. Phase 3's goal—over the course of four years and nine films—is to introduce audiences to new heroes and continue the adventures of fan favorites.
Marvel's cast confirmation comes weeks after photos leaked from the otherwise secretive Doctor Strange set. Production is currently underway in London with shooting also slated to take place in New York, Nepal, and Hong Kong.
(Via ComingSoon)