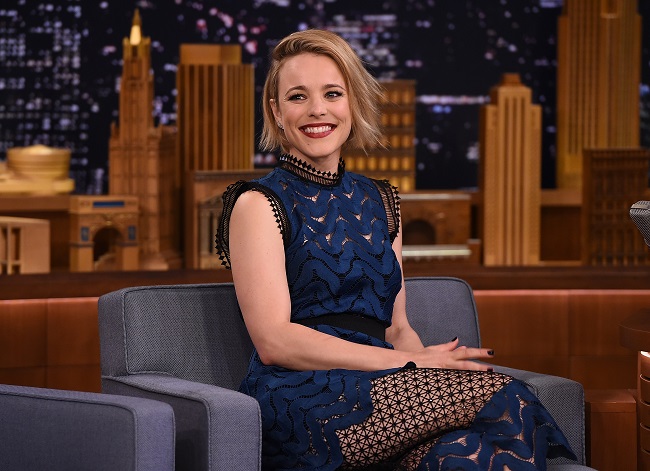 Earlier in July, serial superhero movie scooper Umberto Gonzalez stirred the Marvel rumor mill over at Heroic Hollywood when he suggested that Rachel McAdams was in talks for Doctor Strange. While no official confirmation came from either Marvel or McAdams at the time, Gonzalez, better known as "El Mayimbe" on social media, was sure the scoop was legit.
Welp, according to McAdams herself, she is definitely in talks with Marvel for a role in Doctor Strange. The True Detective and Southpaw actress didn't say much, but she said enough to nab a whole Marvel-themed paragraph in the Los Angeles Times:
McAdams is still up for the biggest Hollywood roles — it just seems to be a matter of whether she wants to take them. She is considering playing the female lead in Marvel's "Doctor Strange," which is set to star Benedict Cumberbatch, though she is careful to note, "it's still super-early days, and I don't know where that's gonna go, if it's gonna go anywhere at all." But she's not a "comic book snob."
So we know she is in talks for Doctor Strange, and we know that the role she's currently mulling over is the "female lead." Aside from her insistence that she isn't a "comic book snob," however, there's not much else to go on here.
Until McAdams, Marvel, or both parties make an official announcement, should an agreement be reached, we'll just have to live with imagined scene of a puking, gun-toting McAdams going toe-to-toe with Benedict Cumberbatch's titular character.
(Via the Los Angeles Times)