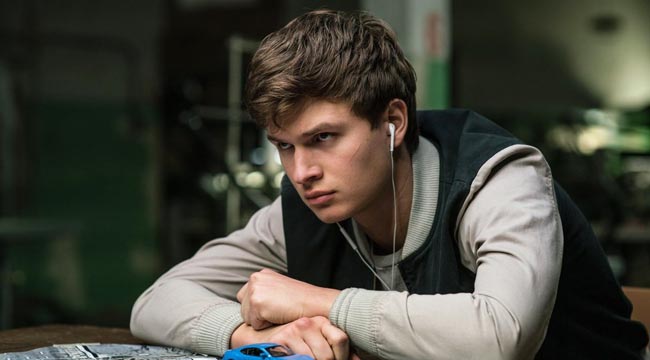 Baby Driver is the ultimate movie propelled front and center by its soundtrack. The music choices and the character making them were the heart and soul of the film. But Baby Driver is only the latest in a long line of creative endeavors by Edgar Wright that have brilliant musical accompaniments. The survivors in Shaun of the Dead wail on a zombie to the beat of Queen's "Don't Stop Me Now," when earlier in the film they hash out which Prince album to throw at the walking dead.
From his early work on Spaced to Hot Fuzz, Wright has plenty of nods to his favorite musical artists (Scott Pilgrim is a video game and indie rock lover's dream), and it's led him to the director's chair for music videos for Pharrell and Daft Punk, to finally getting his iPod-obsessed heist movie created. Now, Spotify has handed him the keys to create his ultimate playlist based on his favorite moments of music in film. There are bangers to behold.
Earlier this week, Wright accepted the NME award for Baby Driver won for Best Film, and it appropriately featured a random appearance by a dancing Beck.
[protected-iframe id="2fe2ec4ea4f937b49b5a332336208120-60970621-76566046″ info="//players.brightcove.net/463898949/default_default/index.html?videoId=5734427582001″ frameborder="400″ allowfullscreen="400″]
Now if you want to jump into that Spotify playlist, here's the playlist.
[protected-iframe id="53207abcae30e270335100fd869fc33d-60970621-76566046″ info="https://open.spotify.com/embed/user/spotify/playlist/37i9dQZF1DWZC2yew0xGiz" ]
(Via NME)