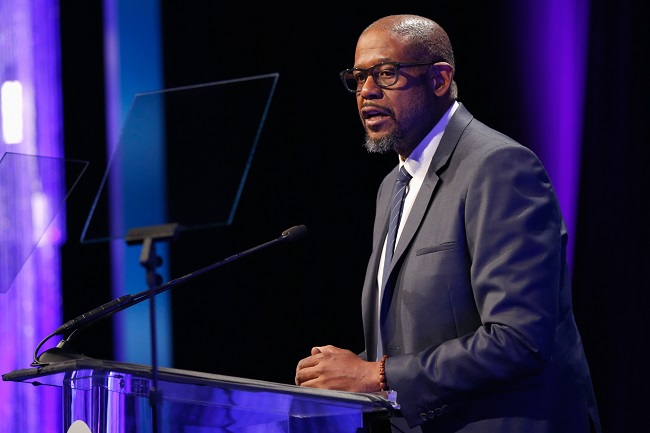 While everyone watches the Star Wars: The Force Awakens trailer on repeat for its nostalgic parting shot, more news breaks for Gareth Edwards' Star Wars: Rogue — the first of Lucasfilm and Disney's planned "anthology films." We actually know quite a bit about the film's plot, as well as what actors and actresses have been cast. Hell, we even know that writer Chris Weitz sought astrophysicist Neil deGrasse Tyson's assistance with the script.
Now it looks like veteran actor Forest Whitaker will be joining the gang on an adventure in a galaxy far, far away. According to Variety, the Platoon and Southpaw star is currently in negotiations to join the film's already-swelling cast of talented performers — names like Ben Mendelsohn, Diego Luna, Riz Ahmed and Felicity Jones.
Jones' role as a rebel soldier is known for a fact, Luna and Ahmed are rumored to be playing alliance fighters, and Mendelsohn may or may not be a villain of some type. As for who (or what) Whitaker might be playing, nothing is known. Variety's report only says that he's in negotiations.
Considering Tyson's possible attachment to the behind-the-scenes creative process, wouldn't it be great if it had been a cover for Whitaker to meet the astrophysicist? You know, for character inspiration? I'm sure Tyson wouldn't mind having his fictionalized persona fighting the good fight against the empire.
(Via Variety)