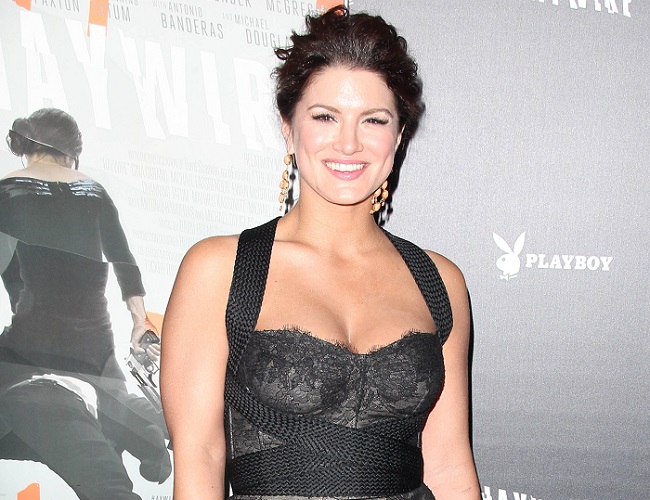 If you weren't already psyched about Deadpool when you saw the test footage or the first set photo, or when you heard Ryan Reynolds talk about how their smaller budget lets them do what they want, prepare to get even more pumped. We're talking, like, "riding a unicorn while eating tacos" level of excitement here, because Gina Carano has just signed to play Angel Dust, part of the underground mutant group the Morlocks (although we don't know if the Morlocks will actually be in the movie now that the Sentinels have been Days Of Future Past'd out of the picture).
Oh, yeah, if you hadn't heard, Deadpool is part of the X-Men Cinematic Universe, and we've heard rumors the script depicts X-Men Origins: Wolverine as a movie within the movie, and Deadpool plays with his own action figure from the movie at one point.
THR says T.J. Miller is also on board as an undisclosed character and — spoiler alert? — they say another X-Men character besides Angel Dust will be making an appearance: Colossus.
Bury us in chimichangas. Life is good.