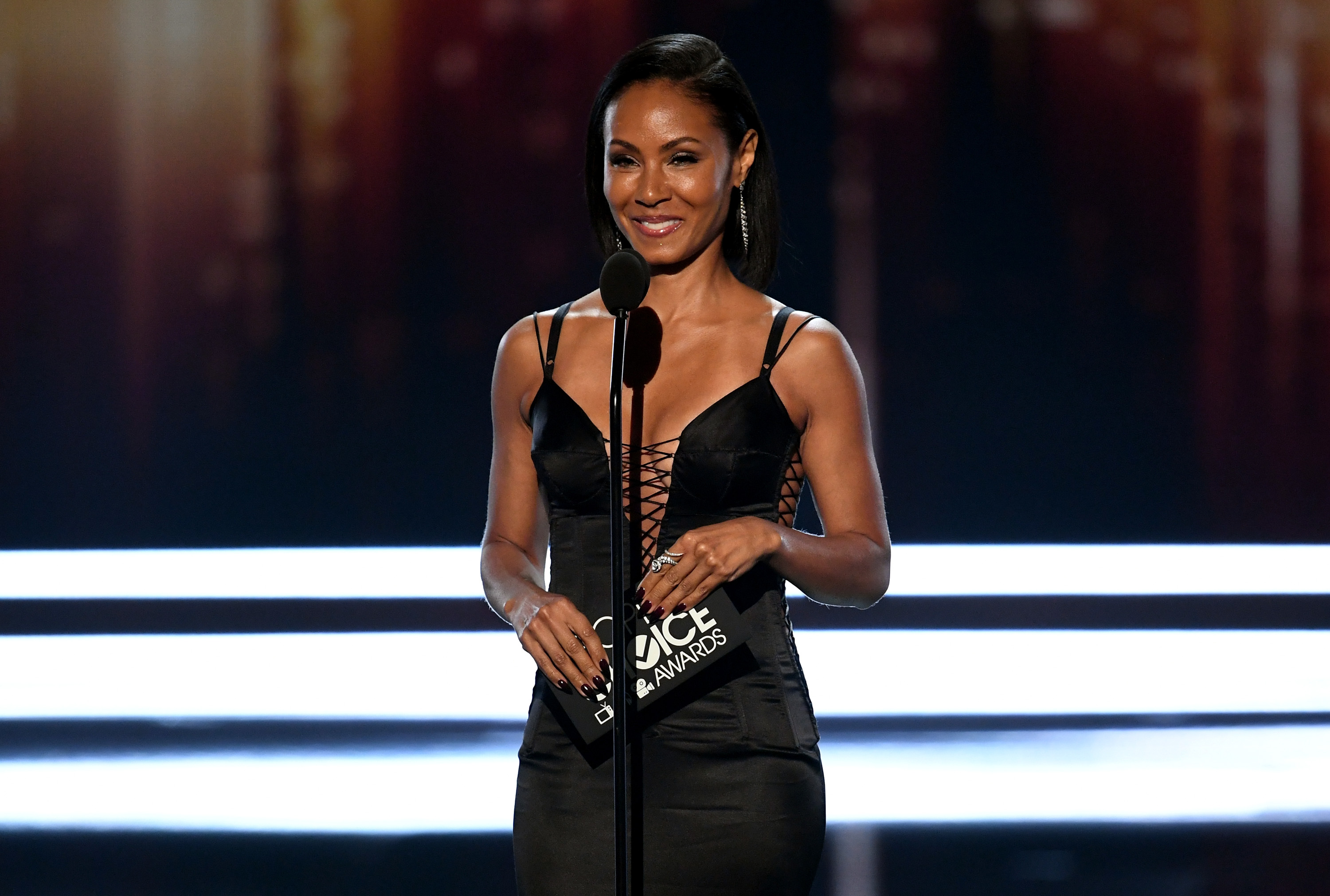 There were plenty of snubs missed by yesterday's announcement of the Golden Globe nominations. Long-considered locks like Jordan Peele and Greta Gerwig for Best Director? Nope. Anything at all for The Big Sick? Nothing. But one particular snub had people in an understandable uproar: Tiffany Haddish not getting nominated for Girls Trip, near-universally considered the breakout performance of the entire year. One notable person in particular has some thoughts on the matter: Haddish's Girls Trip co-star, Jada Pinkett Smith, which she shared on social media today.
"I'm not upset about @TiffanyHaddish or @GirlsTripMovie not getting a nom… I'm discouraged about the fact that the Hollywood Foreign Press/@goldenglobes wouldn't even WATCH the movie."
According to Pinkett Smith, the Hollywood Foreign Press Association couldn't nominate the film because voters didn't attend any press conferences or screenings of the film.
That said, the Golden Globes is certainly willing to capitalize on Haddish's success at the ceremony by offering her a spot as a presenter.
Much attention has been paid to the need for greater diversity in Hollywood over the last few years, thanks to social media campaigns like #OscarsSoWhite. While incremental progress has been made, Pinkett Smith's tweets point out there is still a lot of work to do on the systemic issues of how movies are perceived based on the races of those involved in its making, as well as, as Vanity Fair's Yohana Desta points out, Hollywood's tendency of "ignoring black art that doesn't center on suffering."
For the sake of Haddish and Girls Trip, as well as The Big Sick and the much-acclaimed Mudbound, here's hoping other awards are more inclusive.