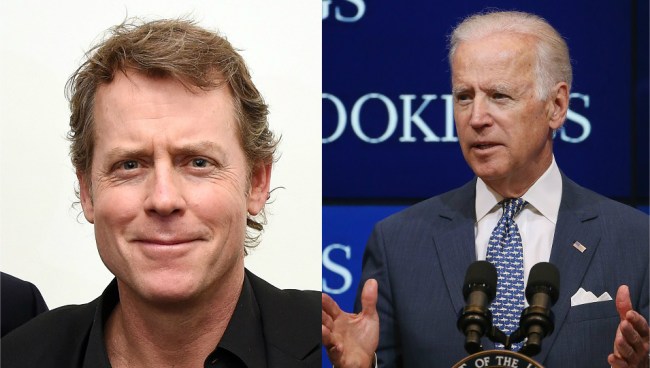 HBO has brought in Greg Kinnear to play Vice President Joe Biden in its cinematic presentation of the Anita Hill hearings, Confirmation. He'll be joining Kerry Washington, Jeffrey Wright, Jennifer Hudson, and Wendell Pierce, who is playing then-Supreme Court Justice nominee Clarence Thomas. This is the hearing about sexual harassment and pubic hair on soda cans, in case you were wondering. It's long been believed that Biden was the one responsible for screwing everything up.
While many people (read: young people) know Joe Biden from being the current Vice President of the United States and object of Leslie Knope's affection, more of us (read: old people) know that while serving in the U.S. Senate, Biden was the chairman of the Senate Judiciary Committee during the hearings for Thomas when the latter was accused by Oklahoma law professor Anita Hill of sexual harassment. Hill actually believes that Biden blew it when he failed to call any women to give testimony. Some even say that he was intimidated by Thomas into cutting the hearings short.
Kinnear will probably easily play a guy we don't want to be mad at because awww, look at him! But now Clarence Thomas is on the Supreme Court and that kinda sucks.
(Via Deadline)