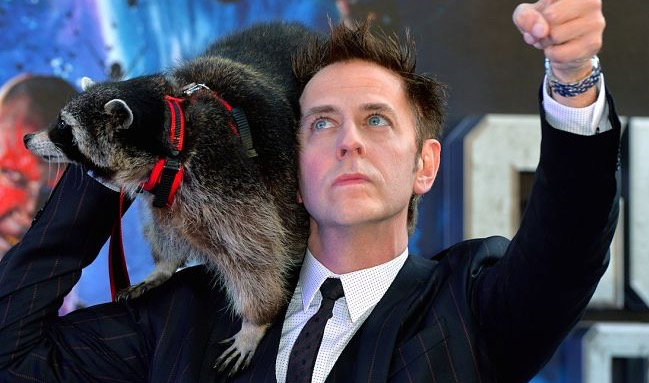 Guardians of the Galaxy Vol. 2 doesn't come out for another few weeks, but considering it's testing better than any film in their history, Marvel would be wise to start locking up the cast and crew behind the movies now. This is a good start: Writer and director and brother-of-Kirk from Gilmore Girls James Gunn — the only member of the Marvel Cinematic Universe to have "Insane Masturbator" in his filmography (there's still time, Robert Downey, Jr.!) — announced on Facebook that he's returning for Guardians of the Galaxy Vol. 3.
"In the end, my love for Rocket, Groot, Gamora, Star-Lord, Yondu, Mantis, Drax, and Nebula – and some of the other forthcoming heroes – goes deeper than you guys can possibly imagine," he wrote, "and I feel they have more adventures to go on and things to learn about themselves and the wonderful and sometimes terrifying universe we all inhabit. And, like in both Vol. 1 and Vol. 2, we will work on creating the story that goes beyond what you expect."
Gunn (who, like most humans, enjoys money, and writing and directing these movies ensures he'll have plenty of it) said that his partnership with Marvel Studios, who picked him out of relative obscurity to helm a $170 million film, "has been the best of my professional career." He also teased that Vol. 3 will "conclude the story of this iteration of the Guardians of the Galaxy, and help catapult both old and new Marvel characters into the next ten years and beyond… I promise you, the fans, I'll do it all with integrity and love and respect for the characters. Make mine Marvel. We are Groot."
Here's the full note.
(Via Facebook)