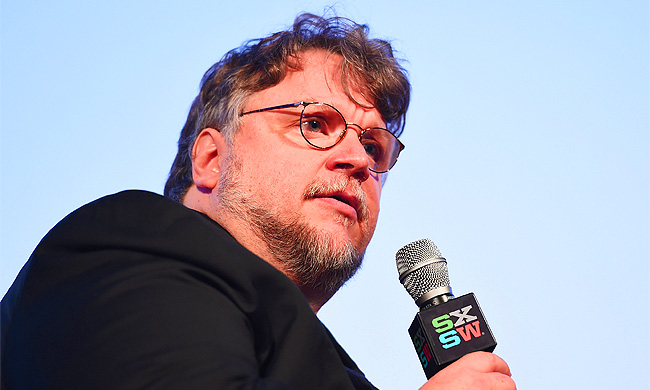 Guillermo del Toro and summer blockbusters have always been an unlikely mix. Make no mistake, most of del Toro's big summer action movies have been good to great, but the man's dark obsessions and visions don't exactly scream "light popcorn fare." Well, in a recent interview with The Guardian, del Toro admitted he's pretty much done with the Hollywood blockbuster.
"What I can tell you quite safely is, I don't intend to keep on doing big, giant Hollywood movies for much longer. Crimson Peak is a great permit for me to work on a smaller scale. I mean, it's big for a drama, but it's a much smaller undertaking than Pacific Rim or Hellboy. I can't say which ones, but I've been offered gigantic movies in the superhero genre, but I don't like the superheroes that are nice. I like the dark ones, so Blade and Hellboy were right for me. The mechanics of action only interest me when it's a universe very, very close to my heart, which Pacific Rim is, and I love it. I'm not going to pursue action movies or superhero movies at all any more. I hope I can go back to doing the smaller, weirder ones."
It isn't just the scale, or the tone that's turned del Toro away from the Hollywood blockbuster, it's the lack of sincerity.
"I'm out of step with the culture a little bit. I'm never ironic, I'm never postmodern, ever. I'm always earnest. For me, irony puts you above your subject. I get high on my own supply. As a film-maker, I'm not interested in working in those dynamics any more. I feel that I gotta do the movies that need me, not the movies I need."
Guillermo del Toro still probably, maybe has Pacific Rim 2 in his future, but that might be it for the big movies. I'll miss del Toro adding his little spark of originality to Hollywood blockbusters, but I'll admit, I'd rather have him in uncut, gore-drenched form.
via The Guardian