Natalie Portman was responsible for one of the more defining moments of the 2018 Golden Globes when she joined Ron Howard to present the award for Best Director, pointing out that all of the nominees were male. Much had been made about the exclusion of Greta Gerwig from the nominations before the show, even with Lady Bird walking away with one of the Best Picture awards. That salt was added to the wound, but Portman's comment gained attention — along with the expressions of the nominees that followed — and it has almost overshadowed the actual films being honored.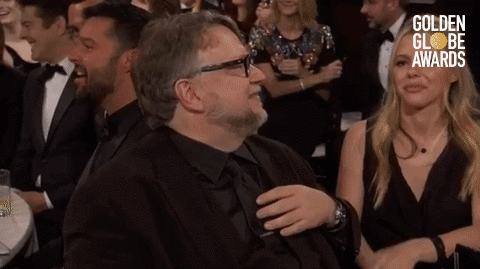 You might think that eventual winner Guillermo Del Toro would be a little upset that his moment is now going to be remembered for something else entirely, but that's not the case. According to an email the director sent to Indiewire, he supports Portman's message:
"I think it was great!" he wrote. "She should say exactly what she feels. There is phenomenal work being done by female directors." He singled out several awards season contenders from women directors, adding that "'Mudbound,' 'Lady Bird' and 'Wonder Woman' are all terrific."
Del Toro wasn't alone in sharing some praise for Portman's message. Steven Spielberg shared similar thoughts with Entertainment Tonight, praising 2017's best female directors and predicting that you could see a different lineup for the Oscars:
"There's also a watershed happening right now, slowly, maybe not fast enough, for women directors…

"I mean you have Patty Jenkins. We have some amazing women that have come forward, you know 'Mudbound' and 'Lady Bird.' This is a pretty incredible year, and I think you'll be seeing some nominations. I'm predicting at the Oscars this year for a woman director, if not several."
Are Gerwig and Mudbound director Dee Rees poised to get Oscar nominations? They're definitely deserved, but the idea that they're coming after the fact seems troublesome.
(Via Indiewire / New York Daily News)