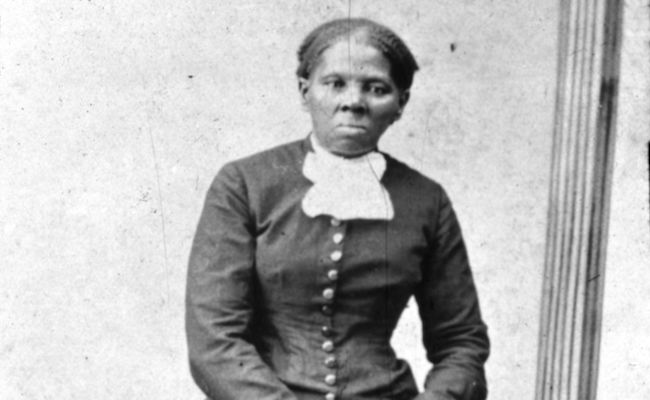 Harriet Tubman recently took over Andrew Jackson's spot on the $20 and now the famous abolitionist will have her story told on the big screen. Deadline reported on Monday that a biopic titled Harriet is currently in the works. Harriet will be directed by Seith Mann (Homeland) and co-produced by Marco and New Balloon. It will also be nothing like what Russell Simmons had planned.
Harriet Tubman's story has been told on screen several times, dating back to the 1978 television miniseries A Woman Called Moses starring Cicely Tyson as Tubman. Last year, Viola Davis announced that she would be working with HBO for a film about Tubman, and Octavia Spencer was practically perfect as Harriet in an episode of Drunk History. And Harriet Tubman's harrowing tale of escaping slavery, her involvement with the Underground Railroad, and acting as a spy for the Union Army during the Civil War couldn't make for a more compelling story for Hollywood, especially now that Tubman will soon be making history as the first woman on American currency.
While casting hasn't been announced yet, we could definitely see Spencer in the lead role.  It's unlikely, however, that she'll talk about her "army full of bad b*tches" in this new script.  Harriet will begin production in 2017, three years before Tubman makes her debut on the $20.