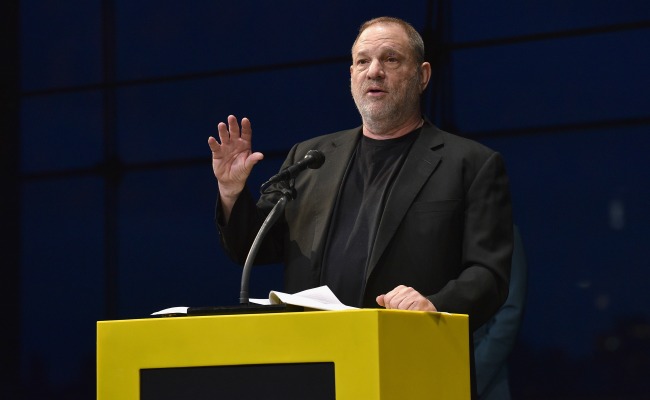 In the weeks since Harvey Weinstein's decades of sexual abuse, harassment, and alleged rape were dragged into the light, the Hollywood producer has faced some very significant fallout. After being fired from his company amid mounting sexual assault allegations, Weinstein is also under investigation for criminal charges by the LAPD and NYPD, and most recently is being sued for violating sex trafficking laws in France after allegedly sexually assaulting a woman in Cannes.
Additionally, Weinstein is being removed from other positions of influence in the industry. While he was already voted out of the Motion Picture Academy and banned for life from the Producers Guild Of America, Deadline has discovered that Weinstein has also been removed from the Directors Guild Of America as well. It is currently unclear if he was pressured to resign or was fired from his position, but nevertheless, Weinstein is no longer listed as a member.
Earlier this month, the DGA broke their usual tradition of "no comment" while internal affairs were ongoing, saying, "The DGA has a long-standing practice of not commenting on internal union matters, but has decided to make an exception in this case to acknowledge the filing of charges." Weinstein was once seen as a kingmaker in Hollywood, but it appears that "poison" is more apt these days.
(Via Deadline)