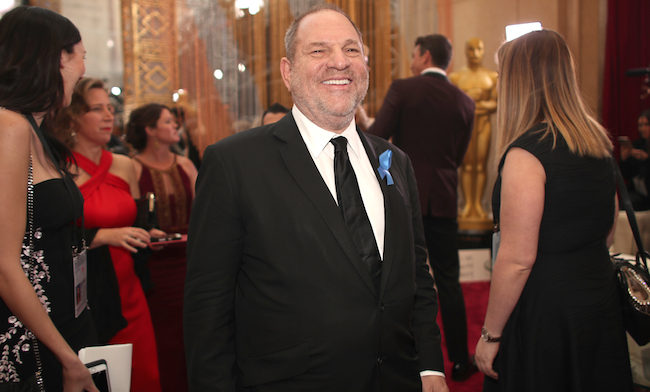 Harvey Weinstein's peers in the Academy of Motion Picture Arts and Sciences have voted to expel the disgraced Hollywood titan effective immediately. His ousting from the organization is just the latest public rebuke of Weinstein in a week full of them.
In a statement released by the Academy on Weinstein's dismissal, the votes were reported to be overwhelmingly in favor of removing the movie mogul from the organization. According to the Academy, Weinstein getting tossed is a message showing complicity will not be tolerated in these matters. The decision came at an emergency session held in response to the growing sexual assault and harassment allegations levelled at Weinstein.
The Academy of Motion Picture Arts and Sciences Board of Governors met today to discuss the allegations against Harvey Weinstein, and has voted well in excess of the required two-thirds majority to immediately expel him from the Academy. We do so not simply to separate ourselves from someone who does not merit the respect of his colleagues but also to send a message that the era of willful ignorance and shameful complicity in sexually predatory behavior and workplace harassment in our industry is over. What's at issue here is a deeply troubling problem that has no place in our society. The Board continues to work to establish ethical standards of conduct that all Academy members will be expected to exemplify.
Although Weinstein has been expelled from the Academy, it's currently unclear whether or not his Academy Award wins will be rescinded as part of this very public separation.
(Via The New York Times & Deadline)