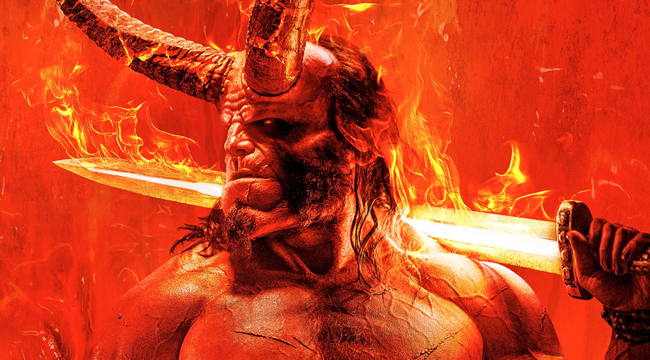 Neil Marshall directed the excellent horror film The Descent and two of the most action-packed episodes of Game of Thrones, "Blackwater" and "The Watchers on the Wall." Dude knows his way around blood, and he'll prove it again with his Hellboy reboot. In an interview with Empire Magazine, Marshall promised that the David Harbour-starring film will be "more violent and more bloody" than Guillermo del Toro's films. That makes it more in line with Mike Mignola's gore-soaked source material; or as Marshall put it, "Some of the stuff is pretty sick."
Earlier this year, at New York Comic-Con, Harbour explained how Marshall approached his Hellboy. "He's a really great director, for horror stuff especially. He knows how to do scares and monsters, which is so great for this. At its core, it's a monster movie, more than it is a superhero movie," the Stranger Things star said. "It has a completely different feel. I want to get to the core of Mike's stuff, which to me is horror, even an existential kind of horror. It has a bit more of a Mignola feel rather than a Guillermo del Toro feel." Harbour also called the character "very Hamlet-esque," although I'm sure he meant Spider-Ham-esque.
Hellboy, which also stars Milla Jovovich, Ian McShane, Sasha Lane, and Daniel Dae Kim, opens on April 12, 2019.