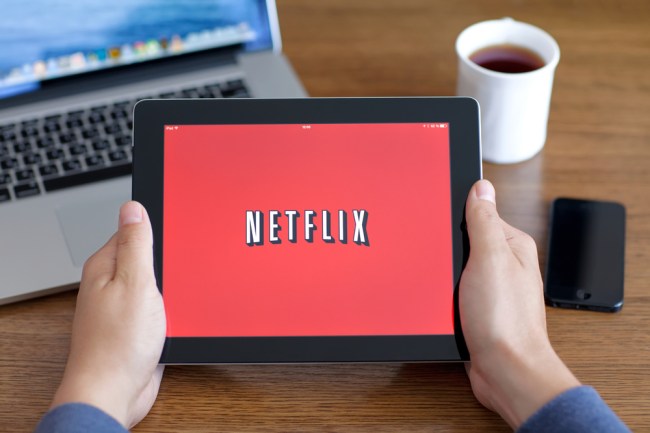 It's a light offering this month from Netflix, but if you're a fan of reality TV, there's quite a bit to be excited about in May. Also, there's something called Hot Girls Wanted, which sounds like it could be fun. If you didn't get a chance to see the newest Jimi Hendrix biopic starring Andre 3000, that's on the menu, as well. Here's what you can expect this month from Netflix streaming:
Inglourious Basterds (May 22)
Quentin Tarantino's epic, Nazi-hunting film is chock full of his signature dialogue and features an Oscar-winning performance by Christoph Waltz. The pub firefight scene alone is worth the price of admission, and Brad Pitt's accent is as awesome as it was in Snatch.
Fruitvale Station (May 12)
Based loosely on the events surrounding the death of Oscar Grant, Michael B. Jordan turns in a haunting and magnetic performance as a young man whose fate is in the process of being decided. Jordan shows why he's one of the most sought after young prospects in Hollywood today.
Anthony Bourdain: Parts Unknown – Season 4 (May 15)
TV doesn't get more cathartic than this. Watch as Bourdain traverses the globe in search of friends, good food, booze, and fun. With several series under his name, Bourdain remains compelling with both his wit and his ability to describe the exotic locales he frequents.
Here are the rest of the titles you'll be receiving this May…
May 1
Beyond Clueless (2014)
Jimi: All Is by My Side (2013)
Legally Blonde (2001)
Legally Blonde 2: Red, White & Blonde (2003)
Longmire – Season 3
No No: A Dockumentary (2014)
Shameless – Season 10
The Last Waltz (1978)
The Prize Winner of Defiance, Ohio (2005)
Underclassman (2015)
Witnesses – Season 1
May 2
Lalaloopsy: Festival of Sugary Sweets (2015)
LeapFrog Letter Factory Adventures: Amazing Word Explorers (2015)
May 3
Anita (2013)
D.L. Hughley: Clear (2014)
Royal Pains – Season 6
May 5
A Few Best Men (2011)
May 6
The Longest Week (2014)
May 8
Grace & Frankie
Puss in Boots – Season 1 (5 additional episodes)
Tyler Perry's A Madea Christmas (2013)
May 9
Jinn (2014)
The Liberator (2013)
May 12
Extraterrestrial (2014)
Magical Universe (2013)
May 13
The Identical (2014)
May 14
American Restoration (new collection)
Counting Cars (new collection)
D​ance Moms (new collection)
Duck Dynasty (new collection)
Hoarders (new collection)
Modern Marvels (new collection)
The Universe (new collection)
May 15
Cyber­Seniors (2014)
Dawg Fight (2015)
Give Me Shelter (2014)
Granite Flats – Season 1­3
May 16
First Period (2013)
May 17
Tinker Bell and the Legend of the NeverBeast (2015)
May 19
Before I Disappear (2014)
Girlhood (2014)
Zombeavers (2014)
May 21
Between – Season 1
May 22
H20 Mermaid Adventures (2015)
Jen Kirkman: I'm Gonna Die Alone (And I Feel Fine) (2015)
Richie Rich – Season 2
The Other One: The Long, Strange Trip of Bob Weir
Transporter: The Series – Season 1 (2012)
May 23
Antarctica: A Year on Ice (2013)
The Boxtrolls (2014)
May 24
Love and Honor (2013)
Welcome to the Punch (2013)
May 26
Graceland – Seasons 1­2
May 27
Before I Go to Sleep (2014)
May 29
Hot Girls Wanted (2015)
Mako Mermaids – Season 3