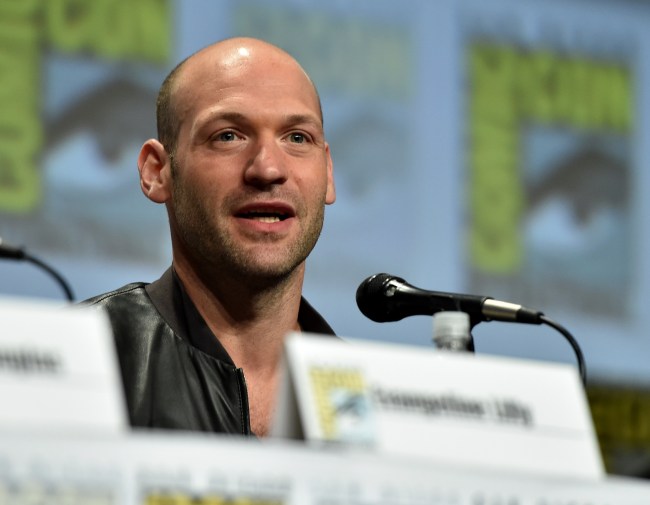 The internet has blessed (or cursed) us with teases of what Corey Stoll's Yellowjacket will look like in Marvel's Ant-Man this summer. Thanks to the fine folks at Entertainment Weekly, we no longer have to let the incessant bullying continue.
Feast your eyes on the first official still of Yellowjacket:
First, notice the electrifying (literally) weapons Yellowjacket has on his armor. According to Peyton Reed, those aren't just pretty lights meant to enchant the villain's easily-distracted victims:
"Hank Pym's Ant-Man suit doesn't have a single weapon," says director Peyton Reed (Yes Man), "whereas Yellowjacket is armed with plasma cannons."
Yes, plasma cannons.
On top of that, did you notice the teeny tiny Ant-Man punching his way towards Yellowjacket's helmet? HOW UNBELIEVABLY AWESOME IS THAT?
(Via Entertainment Weekly)