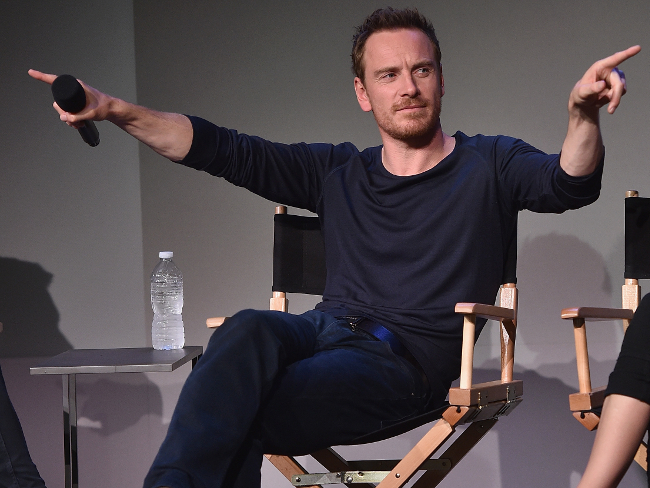 After months and what felt like years of revolving door casting, empty rumors and even a studio change, Michael Fassbender was finally confirmed by Universal Pictures this week as the man who will play Steve Jobs in the Aaron Sorkin-scripted biopic. Seth Rogen will handle the role of Steve Wozniak in the Danny Boyle film, while Jeff Daniels and Kate Winslet will provide the star power to make this film seem a little more serious than a Steve Jobs biopic that stars Ashton Kutcher and Josh Gad. But that's not to say that this version of the Apple co-founder's story doesn't deserve to be mocked as well.
It was only a few months ago that Sorkin was excited about the casting of Christian Bale as Jobs, and before him it was supposed to be Leonardo DiCaprio playing the guy who would pave the way for U2 albums to be added to our iPhones without our consent. It looks like the mockery and recasting might stop with Fassbender, though, because now we have an actual set photo that shows how much he looks like Jobs…
Wow. It's almost uncanny how much Fassbender looks like Jobs from a distance and through squinted eyes in an apparent massive gas leak. Some roles were simply destined for specific actors.