Released in the summer of 1989 as a blatant attempt to cash in on pro wrestling's appeal, No Holds Barred features the iconic Hulk Hogan as Rip Thomas, a wrestler who butts heads with a sleazy network executive and a frightening hired gun by the name of Zeus. Hogan is also credited as executive producer, along with wrestling guru Vince McMahon, who financed the project. The film, which singularly epitomizes every over-the-top action movie trope, was universally panned by critics, many of whom argue that the over-the-top action paled in comparison to the wrestling telecasts on which it was based.
The movie also has the rare distinction of being re-packaged as part of a pay-per-view event, titled No Holds Barred The Match/The Movie, which included the movie and a wrestling event tying directly in with the film. While it may not be high-art, it's still campy fun and an important part of your childhood if you were a little Hulkamaniac runnin' wild. As important as Suburban Commando? SUBJECTIVE QUESTION!
Anyway, we were curious what the cast has been up to, so here's a peek.
Hulk Hogan — Rip Thomas
The film's hero, Rip, is loved immensely by fans everywhere, thanks to his charming persona, along with his charity work and general do-goodery. Wanting to cash in on his massive appeal, he becomes the target of the struggling World Television Network, who are willing to do anything to get him to wrestle on their channel, because ratings.
A ubiquitous figure in professional wrestling for more than three decades, Hogan has continued to be a staple in the circuit. Following No Holds Barred, Hogan starred in the aforementioned Suburban Commando where he played a spaceman who crashes on Earth while on vacation because the '90s were amazing. He also played a Nanny in the appropriately titled Mr. Nanny, and he starred in the film with the greatest title of all-time, Santa with Muscles. On the small screen, Hogan has appeared on China, IL and he starred in Thunder in Paradise beside Jack Lemon's son. He's also done some voice acting for video games, mostly wrestling-themed, along with a bit part in Saints Row: The Third. He's most recognized outside of the ring as the patriarch of his reality show, Hogan Knows Best.
Joan Severance — Samantha
A corporate spy sent by the World Television Network, Samantha is won over by Rip's heroic magnetism, his ability to stop a diner robbery with a few well-thrown pies, and the way he looks in peach-colored booty shorts. So much so that she confesses her identity and joins him in his quest to… not wrestle on the World Television Network.
Severance, a staple of late '80s and early '90s made for cable movies, would make brief appearances in L.A. Law, CSI: Miami, and the reboot of the Love Boat, appropriately titled Love Boat: The Next Wave (which sounds amazing). More recently, she's appeared in acclaimed shows such as Masters of Sex and American Horror Story. She's currently filming the WWII drama Becker's Farm. 
Kurt Fuller — Brell
The evil head of The World Television Network, Brell tries to bribe Rip into wrestling on his network, which he very definitively rejects. Not willing to take no for an answer, Brell stops at nothing to convince Rip to participate in his ratings-grabbing brainchild, "The Battle of The Tough Guys."
A Hollywood "that guy," Fuller has appeared in shows such as Alias, Parenthood, The West Wing, and Scandal. Not long after No Holds Barred, he would reprise his villainous network executive persona in Wayne's World, though his character in this case would end up redeemed. Aside from some projects in pre-production, Fuller is most recently known for his recurring roles on CBS's The Good Wife and as the coroner on Psych.
Tommy "Tiny" Lister — Zeus
A former convict-turned-wrestler and brainchild of Brell's as a ploy to get Rip on his network, Zeus was little more than a Frankenstein's monster in No Holds Barred. Lister, however, continues to work prolifically, with nearly a dozen projects currently in pre-production. He's made notable cameos in The Dark Knight, Austin Powers in Goldmember and in his role as the president in The Fifth Element. You can also catch him in the recently released The Human Centipede 3: The Final Sequence, but he'll forever be the dude who got "knocked the f*ck out" in Friday to us.
Mark Pellegrino — Randy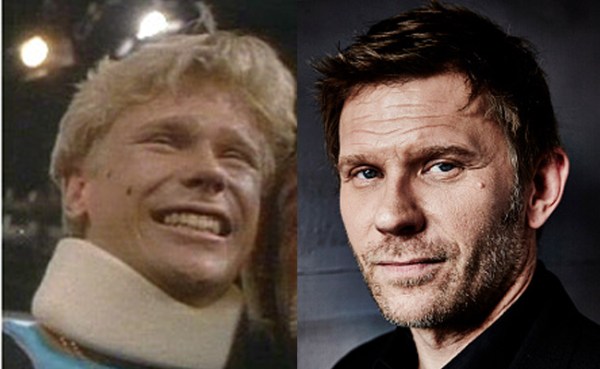 Rip's younger brother goes to check out Zeus at an illegal warehouse fight before his friend lets Brell and his lackeys know who they are. Brell, seeing an opportunity to draw Rip into the ring, sicks Zeus on him, which results in the "see how hurt I really am" neck brace application throughout the rest of the film.
Pellegrino has gone on to play supporting parts in movies like The Big Lebowski and National Treasure, as well as recent cult TV phenomenons such as Being Human and Prison Break, he's likely most recognized as the enigmatic Jacob from TV's Lost. He most recently appeared in the A&E original horror series The Returned.
David Paymer — Unger
Unger is Brell's smarmy assistant, who over the course of the film stays beside him to do his bidding against his better judgment. Paymer, a longtime character actor, has appeared in such varied projects as City Slickers, Mr. Saturday Night, Quiz Show and Sam Raimi's Drag Me To Hell. Like his No Holds Barred cast mate Kurt Fuller, Paymer has also appeared on CBS's The Good Wife, where he plays a judge in a recurring role.
Bill Henderson — Charlie
Playing Rip's trainer, Charlie reveals that he once tried to train Zeus, but gave up do to his inability to control him. Another renowned bit player, he can be seen in White Men Can't Jump and City Slickers, which also features his castmate David Paymer. His last appearance was in an episode of My Name is Earl back in 2007. A notable jazz vocalist with a long list of credits, he can still be caught performing gigs around the Los Angeles area.
Jesse Ventura — Commentator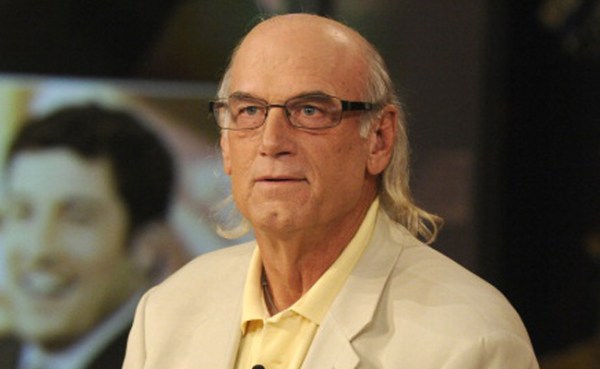 Another memorable figure in the world of professional wrestling, Ventura appeared as one of the wrestling commentators in No Holds Barred. A staple of 1980s action films such as Predator and The Running Man, Ventura drifted into politics, becoming the mayor of Brooklyn Park, Minn. in 1991 before becoming the state's governor in 1998. He's also served as host on a number of talk shows, including Conspiracy Theory and his most recent, Off The Grid.
Gene Okerlund — Commentator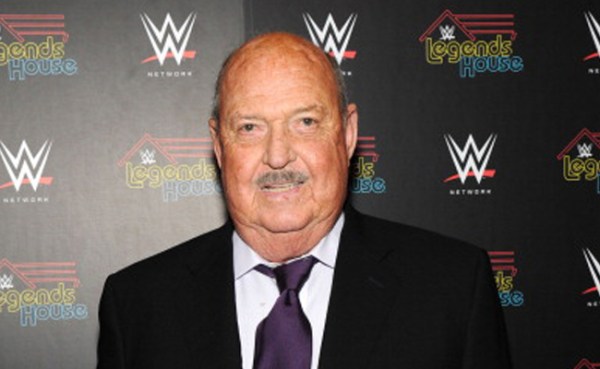 It wouldn't be a wresting movie without the voice of "Mean" Gene Okerlund, who, along with Ventura, is heard largely off-screen providing a blow-by-blow as the film's wrestling matches unfold. Okerlund, who also remains a mainstay in professional wrestling to this day, has one other noteworthy film credit, in the wrestling comedy, Ready to Rumble in 2000.