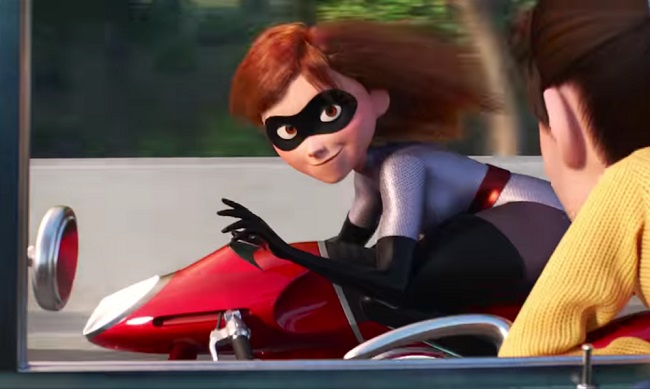 To the surprise of absolutely no one, Disney and Pixar's Incredibles 2 became the fourth movie to cross $1 billion at the worldwide box office this year. Although Tom Cruise and company's Mission: Impossible — Fallout led the way over the weekend in the United States, the hugely successful sequel to the 2004 animated film about a family of superheroes has continued to perform incredibly well, both at home and abroad. (Incredibles 2 earned $7.7 million domestically last week.) Come Monday, however, its combined box office so far has propelled it across the $1 billion mark.
Advanced ticket sales for the Brad Bird-directed feature quickly outpaced the record previously established by Finding Dory, thereby paving the way for it to become the biggest animated debut in North America. Now that it has amassed $574 million domestically and $430 million internationally, per Variety, Incredibles 2 joins the ranks of Black Panther, Avengers: Infinity War and Jurassic World: Fallen Kingdom as one of the four movies to have crossed $1 billion globally this year. And of these four films, three of them — Incredibles 2, Black Panther and Infinity War — are Disney-owned and distributed.
Thanks to Incredibles 2's box office performance, Disney now counts 18 movies among the $1 billion club. Five of these are animated films, the rest of which include Finding Dory, Frozen, Zootopia and Toy Story 3. As ludicrous as this may all sound, however, the sequel still has international openings in Japan, Spain, Italy and Germany to look forward to.
(Via Variety)