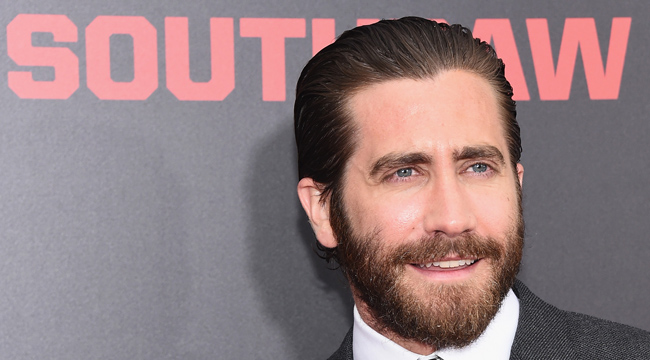 Jake Gyllenhaal seems to be on quite the tear recently, with his ferocious performances in both Nightcrawler and Southpaw. Up next on the actor's agenda may very well be a movie about the events surrounding 2013's Boston Marathon bombing. Variety is reporting that Gyllenhaal is in early talks to star in Stronger, the true story of survivor Jeff Bauman who lost both his legs in the brutal attack.
David Gordon Green is on board to direct the feature whose script was adapted from the best selling book by the same name. Written by Bauman and Bret Witter, Stronger recounts the aftermath of the 2013 attack. Bauman was at the finish line cheering for his girlfriend at the time of the horrific event. After he awoke from multiple surgeries, he identified the suspect, which kicked off the huge manhunt for Dzhokhar Tsarnaev. Tsarnaev was convicted of the murders this past April.
Stronger isn't the only movie currently in development about the Boston Marathon bombings. CBS Films has the Mark Wahlberg Patriot's Day in their slate, while Fox is working on Boston Strong.
(Via Variety)