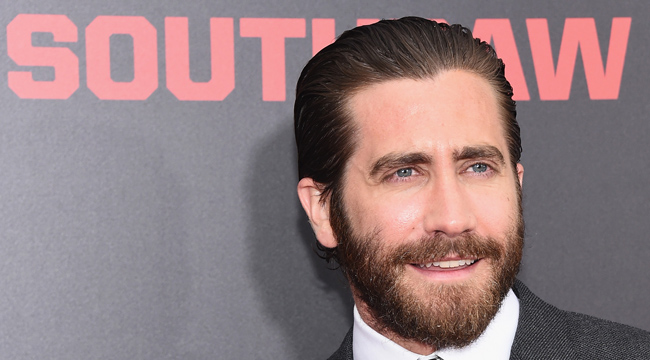 Jake Gyllenhaal's career is doing great right now, with a lot of critical acclaim being thrown his way for Nightcrawler and the new boxing film Southpaw. But what if the actor had missed out on a critical role early on in his career? Would Jake Gyllenhaal still be Jake Gyllenhaal if he hadn't been Donnie Darko?
The following story pretty much proves that yes he would be, as he totally missed out on an early opportunity to star in a huge blockbuster movie. According to an interview Gyllenhaal did with Howard Stern, he was set to play the child lead in 1992's The Mighty Ducks but his parents wouldn't let him. Via Sports Illustrated:
"I definitely remember crying on the kitchen counter," Gyllenhaal said about missing out on the part. "I was like, 'You guys are crazy.' "

"My parents were like, 'Look, you're about to enter junior high school, you gotta get your education, that's the most important thing. I promise you, you hate us now, but you'll thank us later,' " Gyllenhaal said. "And I do."
The role ended up going to Joshua Jackson, who parlayed the opportunity into a solid career with Dawson's Creek, Cruel Intentions, and Fringe. But take a look at the awards section for both actors and you'll see Jake Gyllenhaal with dozens of awards and nominations from film critic societies and actor's guilds. Jackson just has a bunch of Teen Choice Awards. And not even an MTV Movie Award for Best Kiss! You know who has one of those? Jake Gyllenhaal, for making out with Heath Ledger in Brokeback Mountain.
So, it looks like Jake's parents made the right choice in delaying their young Gyllenhaal's breakout into movie stardom, even if it took 15 years for that fact to become clear.