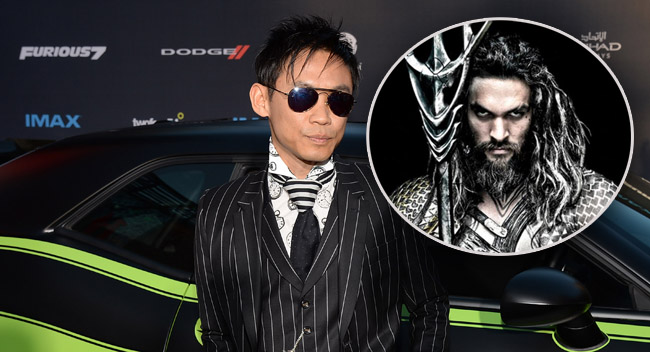 If you were wondering if James Wan was going to have time to direct the next film in the Fast & Furious series, there's some bad news. He's going to be busy for quite a while because Wan has now signed on to be director and developer for Warner Bros.' upcoming Aquaman film and he's agreed to direct a Robotech film over at Sony — not to mention a sequel to The Conjuring, coming in 2016. That's a lot of work, but not surprising.
The Hollywood Reporter says Wan will tackle Aquaman first, with plans to turn it into a tentpole alongside Warner's other DC Comics properties coming to theaters across the next few years:
In Aquaman, Momoa is portraying the underwater breathing hero and will make his appearance as the character in Batman v Superman: Dawn of Justice. Aquaman is also a card-carrying member of DC's premiere superhero team, the Justice League, and will be part of Warners' two-part Justice League movies.

The movie will focus on Aquaman as a reluctant ruler of the underwater kingdom of Atlantis who is caught between land dwellers that are always polluting the globe and his own people who are ready to invade the surface.
Wan's success with Furious 7 has clearly bolstered his standing, allowing him to move from making a mixed bag of horror movies toward (probably) making a mixed bag of blockbusters. It's fitting that this news pops out when Entourage hits theaters, giving Vinny Chase a little hit to his ego. I do feel bad for the people who are more excited for Aquaman over Robotech, though. Give me the Gundam knockoff any day.
(Via the Hollywood Reporter)