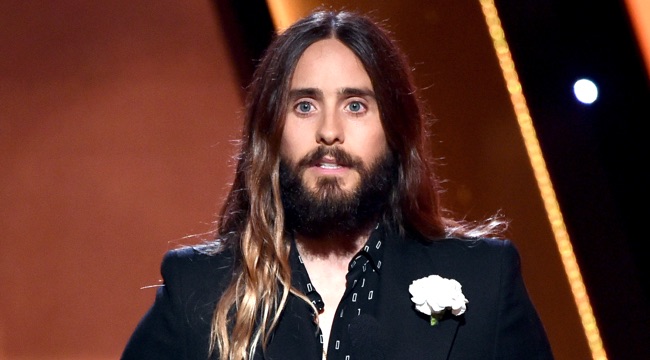 Jared Leto has been through a huge transformation since his days as Jordan Catalano on My So Called Life. Unless he was method acting when stealing Claire Danes' heart, his acting has undergone a huge transformation as well. These days, Leto is known for immersing himself completely in roles at any cost, such as his massive weight lost for Dallas Buyers Club or his makeup-fueled transformation into the biggest psycho in the DC universe for Suicide Squad. Since his acting roles are few and far between these days (prolific he is not) his next role after portraying The Joker was always going to be weighted with high expectations and speculation as to how her could make the part his own with some intense preparation.
Next up, Leto will take part in the post-WWII drama The Outsider, which centers around one man's life after the War ended, according to Collider:
…The Outsider, which takes place in post-World War II Japan and follows an imprisoned American soldier who is released with the help of his Yakuza cellmate, only to find himself working to repay his debt in the dangerous criminal underworld.
Sounds like Leto will be up for some long days in the gym to get ripped for the role. Could this be a John Wick-esque adventure through the dark side of post-war Japan? Or a more mood driven piece with a lack of special effects and lots of scenes that give Leto a shot at another Oscar? Filming is expected to start in a few months time, so those answers won't come soon, but let the speculation officially begin.
(via Collider)