Out of everyone to ever get a star on the Hollywood Walk Of Fame, no one has ever enjoyed their ceremony as hilariously as John Goodman. I mean, the evidence speaks for itself.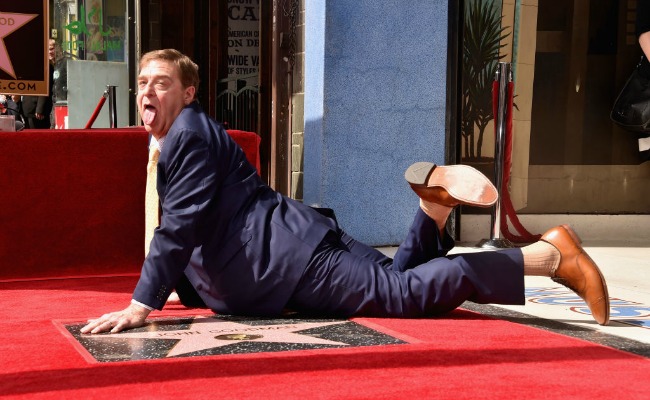 Magnificent. While on the publicity trail for Kong: Skull Island, Goodman was honored for his decades of excellent work in Hollywood. Honestly, Goodman's presence elevates every single project he's involved in. Plenty of his costars came out the Hollywood legend, but Jeff Bridges, his co-star in The Big Lebowski, pulled out all the stops for his speech. Breaking out the scruffy cardigan and the Dude's persona for his speech, Bridges proved that, yes, he still abides. Channeling the Dude's iconic eulogy for Donny, Bridges truly went full Lebowski.
"He's a good actor, he's a good man, John Goodman. He's one of us, he loves the outdoors and acting. As a showman, he has explored the stages from Los Angeles to New York — we're talking Broadway here, man — he's done some weird little movies, too. And he's lived, like so many men in prior generations have lived their lives. He is a man of his times, a man of our times, and he has become a legend… In accordance with what we think may be your final wishes, we have committed to these sidewalks in Hollywood — in the bosom of Hollywood that you love so well — a star. A star for you, a star because we love you so well … what time is it? Afternoon? Good afternoon, sweet prince."
These two continue to be the best.
(Via Variety)